Antique Restoration Business Name Ideas:
| Rank | Business Name | Description |
| --- | --- | --- |
| 1. | Yesterday's Relics Today | A memorable name that plays with time through the juxtaposition of the past and present. |
| 2. | Heirloom Works | "Heirloom" suggests a cherished legacy and "Works" is energetic and lively. The contrast is catchy. |
| 3. | Antique Anew | An elegant name for or any type of antique restoration business. Alliteration makes it memorable. |
| 4. | Second Wind Classics | From the common phrase, this name suggests the breathing of new life into historic artifacts. |
| 5. | Found Again | An intriguing name that evokes a sense of rediscovered treasure. "Again" implies a second chance. |
| 6. | Bygone Restorations | "Bygone" implies deep history and character. Clearly captures the essence of your business. |
| 7. | The Antique Smiths | "Smiths" denotes hard work and skilled craft. A strong name that implies quality and expertise. |
| 8. | Enduring Renewals | "Enduring" suggests timelessness. This name has connotations of quality workmanship. |
| 9. | Vintage Revival | "Vintage" clearly captures the nature of your business. "Revival" is evocative and rejuvenating. |
| 10. | Rustic Restorations | "Rustic" has humble and quirky connotations. Alliteration makes this name fun and memorable. |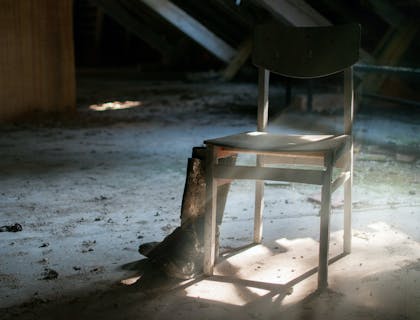 More Antique Restoration Business Name Ideas:
Attractive Antique Restoration Business Names:
The Classic Place.
Antique Makeover.
My Belle Époque.
Treasures from Yesteryear.
The Art Buyer's Salon.
Shabby Chic Antique Restoration Business Names:
Goode Olde Thingies.
Retro Relics.
Simply Shabby.
Redo My Furniture.
A Classic Revival.
Good Antique Restoration Company Names:
Nostalgic Treasures.
Finishing Touches.
The Posh Polish.
Unique Antique.
House of Restorers.
Catchy Antique Restoration Company Names:
Rustico Restorations.
Bygone Beauties.
Golden Oldies Revived.
Authentique Antiques.
Blast from the Past.
FAQs:
How do I come up with a name for my antique restoration business?
Think about the types of antiques and services that your business offers.
Make a list of keywords that capture the essence of your business.
Look for synonyms for your keywords.
Use a business name generator to discover unique keyword combinations.
Pick the top five business name ideas.
Check if the names are available. 7 Share your ideas with others and get some feedback.
Is there an antique restoration business name generator?
Yes, NameSnack is a free and intuitive tool that can create scores of brandable business name ideas from a few input keywords.
What are some real-world examples of antique restoration business names?
Heirloom Restoration.
Antique Restoration Masters LLC.
A & A Antique Restoration.
Saliba Antiques & Restoration.
Antique Restoration.