Antique Business Name Ideas:
| Rank | Business Name | Description |
| --- | --- | --- |
| 1. | The Relic Home | "Relic" implies a deep sense of history. Great for a place that sells antiques to beautify the home. |
| 2. | The Petal Heart | Powerful imagery. Suggestive of delicate, beautiful jewelry and/or fine china. |
| 3. | My Hunt Blossom | A wonderful name for a quaint antique store that encourages clients to "hunt" for treasure. |
| 4. | Rose Cherish | An elegant name. "Cherish" indicates items that are loved & cared for. |
| 5. | Love Rosewood | Perfect for an antique store that sells wooden antiques and restores old furniture. |
| 6. | The Last Golden | Has an air of mystery to it. This name is likely to pique clients' curiosity. |
| 7. | Beautifully Bruised Antiques | Catchy. Reminiscent of the belief that scars are beautiful; a sentiment most clients will share. |
| 8. | Shiny Cafe | Imagine browsing through aisles of lovely antique silver and jewelry with a cup of coffee in hand. |
| 9. | RosEternal | A nice name for a trendy online antique store. Could work as an Etsy shop name, too. |
| 10. | The Oak Antique | "Oak" suggests a grand element. Perfect for a luxury antique store. |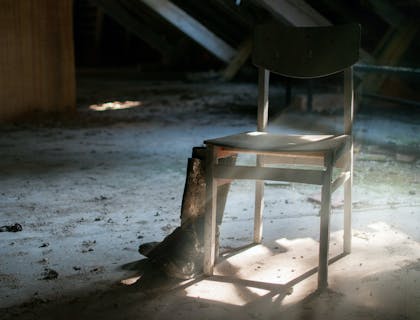 More Antique Business Name Ideas:
Catchy Antique Booth Names:
The Gemstone.
My Retro Treasure.
The Antique Villa.
Elegant Collectibles.
Olde Towne Craft.
Charming Antique Shop Names:
Retro City Classics.
The Antiques Attic.
Found Again.
The Rare Relic.
The Delightful Find.
Unique Antique Shop Names:
The Antique Fix.
A Real Deal Antique.
The Treasured Relic.
Olde City Antique.
The Historic Fix.
Catchy Antique Business Names:
Detective Treasure.
The Rusted Find.
Hemingway's Antiques.
The Heirloom Emporium.
Stonehenge House.
Cute Antique Store Names:
Jurassic Treasure.
The Precious Find.
The Antique Suitcase.
The Trinket Trove.
The Treasures Room.
Good Antique Shop Names:
Rare & Treasured.
The Antique Place.
A Vintage Surprise.
Strictly Antique.
The Old Gold Shop.
FAQs:
What is a good name for an antique store?
A good name for an antique store will spark intrigue in your customers and clearly highlight the nature of your business. Have a look at our list of antique store name ideas for inspiration.
How do I choose a name for my antique business?
Consider the antiques you'll sell, what makes your business unique, and who your target market is.
Find keywords by looking at existing antique stores.
Use your keywords to come up with antique store name ideas.
Feed your keywords into a business name generator.
Share your top names with friends & family.
Register your best name.
What are some names of real antique businesses?
Foxglove Antiques.
Cedric Dupont Antiques.
Casa Gusto.
Revival Home.
Laserow Antiques.
Where can I find an antique store names generator?
Try Namesnack — you can generate hundreds of antique store business name ideas for free by simply inputting a few keywords.