Nicaraguan Restaurant Name Ideas:
| Rank | Business Name | Description |
| --- | --- | --- |
| 1. | My Nicaraguan Garden | This pretty name idea is inspired by the use of fresh fruits and vegetables in Nicaraguan cuisine. |
| 2. | Poetic Flavors | Offer your customers a symphony of flavors in your Nicaraguan restaurant with this cool name idea. |
| 3. | Chicha Café | An alliterative, catchy name idea that celebrates a popular maize-based drink. |
| 4. | Sweet Tres Leches | This tasty sponge cake is a sweet addition to a business name for a Nicaraguan cafe or restaurant. |
| 5. | Nicaraguan Blossom | A cute name idea that draws inspiration from the use of edible flowers in Nicaraguan cuisine. |
| 6. | Fragrant Nicaragua | Attract customers' attention with this elegant name that invokes the aromas of Nicaraguan cuisine. |
| 7. | A Nicaraguan Poem | Offer customers a feast for all the senses with this great name idea for your Nicaraguan restaurant. |
| 8. | Pinolillo Fiesta | "Pinolillo" is such a popular drink in Nicaragua that the people call themselves "pinoleros." |
| 9. | Café Marimbas | A catchy name idea for a Nicaraguan cafe that inspires a party atmostphere. |
| 10. | The Dulce de Leche Bar | Give your Nicaraguan restaurant a sweet air with this cool name idea. |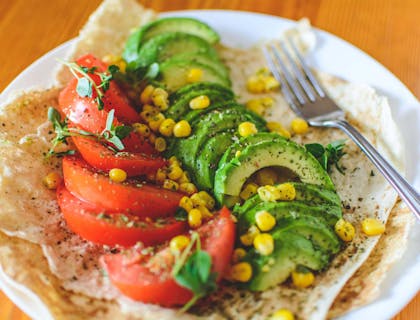 More Nicaraguan Restaurant Business Name Ideas:
Unique Nicaraguan Restaurant Names:
The Caribbean Chef.
A Taste for Tropical.
Gifts of Granada.
The Green Apoyo.
A Nicaragua Odyssey.
Catchy Nicaraguan Restaurant Names:
Flavors of Managua.
The Rondón Restaurant.
The Tajadas Kitchen.
Nicaraguan Spice.
La Casa de Nicaragua.
Cool Nicaraguan Restaurant Names:
Taste Nicaragua.
Quesillo Café.
The León Lounge.
Nicaraguan Gourmet.
Carne Pinchada Café.
FAQs:
How do I choose a Nicaraguan restaurant name?
Research the industry and your top competitors and compile a list of keywords.
Review your business plan and ideal customer profile and add related keywords to your list.
Combine your keywords with a business name generator.
Shortlist your favorite names and check for availability and negative connotations.
Ask for feedback from trusted peers.
Secure the name.
Where can I find some name ideas for my Nicaraguan restaurant?
What are some existing Nicaraguan restaurant names?
Fritanga.
Yambo.
Pinolandia.
Madroño Restaurant.
El Camacho
Nicaraguan Caribbean Kitchen.