How to Name a Steakhouse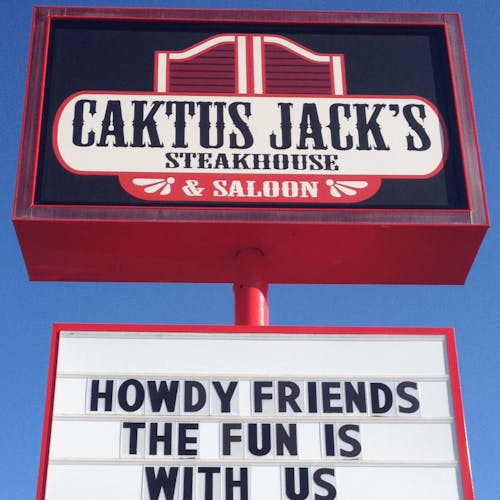 Step-by-step guide to coming up with a memorable and refreshing steakhouse business name.
1.1
Write down any ideas you already have.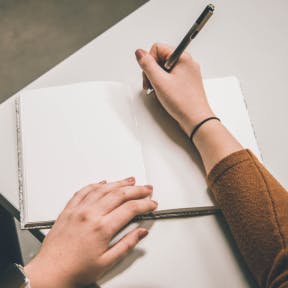 You may already have some ideas for a steakhouse name. If so, go ahead and write them down.
1.2
Search for rhymes, synonyms, and alliteration opportunities.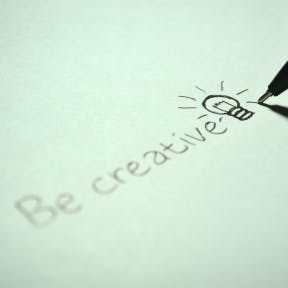 Look at your list and see if there are ways to incorporate rhyming, synonyms, and/or alliteration. This will help make your steakhouse name memorable and fun to market.
1.3
Highlight or star your favorites as you go.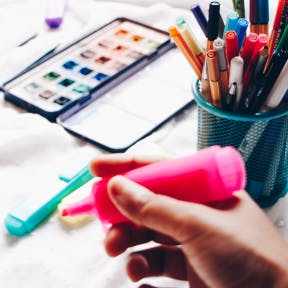 This will make it easy to narrow down the list later, while letting you write down all ideas that may inspire you later on.
The words you add to the list don't have to be fully formed steakhouse names. They can be words or concepts related to your steakhouse business that help you get to the final name.
2.
Perform essential research.
2.1
Review your business plan.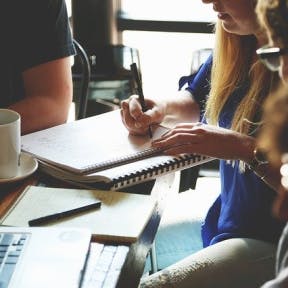 If you've got a business plan for your steakhouse, the research there should give you ideas for words, phrases, and concepts that fit your brand.
2.2
Talk to likely customers.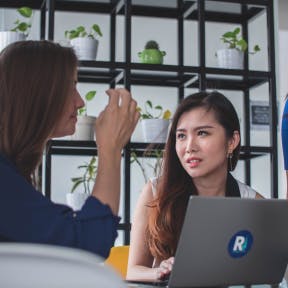 This is something you'll want to do no matter what to learn more about the people you'll be catering to. While you're meeting with them, be sure to write down words, phrases, and concepts that they associate with steakhouses.
3.
Review words specific to your steakhouse business.
3.1
Think about your ingredients and menu.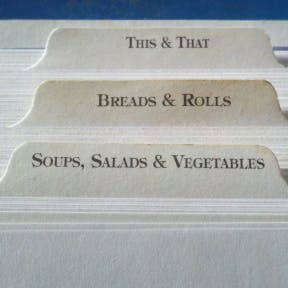 Will you go organic or use homemade ingredients? Will you specialize in flame-grilled dishes? Consider the types of ingredients or meals your business will offer and incorporate them into your name ideas.
The most well-known dishes you sell can also help with the naming process as customers will already be familiar with them.
3.2
Think about words related to steakhouses.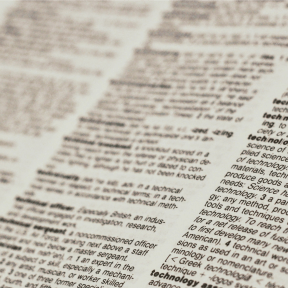 Because a steakhouse is a niche restaurant, you will have a smaller pool of related words to choose from. However, it's still a wise idea to consider words like "barbeque" or "cookout," both of which are closely associated with steakhouses.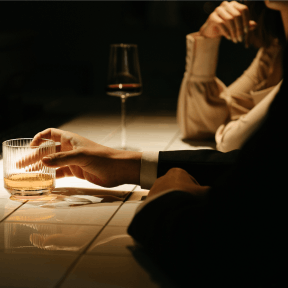 How you choose to articulate and promote your brand will greatly influence your business name. Think about the type of ambiance you want to create in your steakhouse.
4.
Brainstorm region-specific vocabulary.
4.1
Try city and state names and nicknames.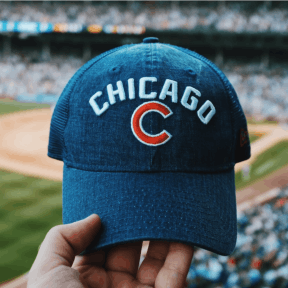 City and state names and nicknames can sometimes work well for a local steakhouse. For example, "Alabama Steakhouse," "Detroit Barbeque," or "The Urban Heart Grillhouse."
4.2
Consider your street name if you've got a location.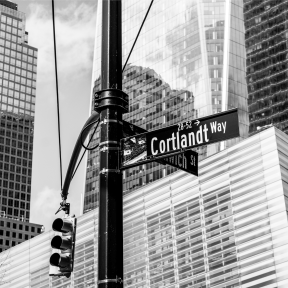 A street name can help people find your steakhouse, make naming easy, and connect it to a neighborhood or sense of place. For example, "4th St. Steakhouse" or "The Jefferson Dr. Grillhouse."
You'll want to be sure you'll be at this location for a long time. You don't want to call yourself "2nd St. Steakhouse" if you have to move to 3rd St. a few years later.
4.3
Consider local landmarks.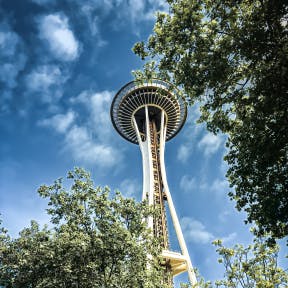 Local landmarks can be another great way to tie your steakhouse to its location. For example, "The Golden Gate Barbeque" or "Central Park Steakhouse."
5.
Create more name ideas from your list.
5.1
Combine words from the list.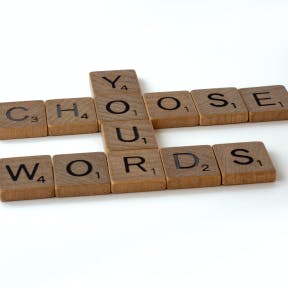 Try combining various words from your list to see if they form any interesting names.
5.2
Use a business name generator.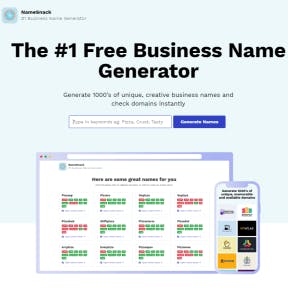 NameSnack can help combine your ideas and make associations that you wouldn't have thought of. With the help of artificial intelligence (AI) and a few simple steakhouse-related keywords, NameSnack will generate thousands of name suggestions.
NameSnack's AI will prompt you to add different words. You can try adding them all, or go with smaller groups.
Write down any steakhouse names you like.
NameSnack will also tell you if the domains are available. Check the ones that have domains off on your list.
6.1
Read through your list again.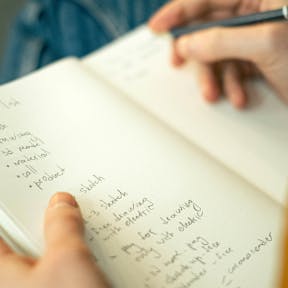 See if there are any others that stand out, and mark them.
6.2
Set the list aside for a day or two.
Once you've stepped away from your list for a while, you can return with fresh eyes and see which names stand out. Additionally, see which names you still remember. This may give you a hint as to which ones are most memorable.
7.
Get feedback on your top steakhouse names.
7.1
See what potential customers think of the names.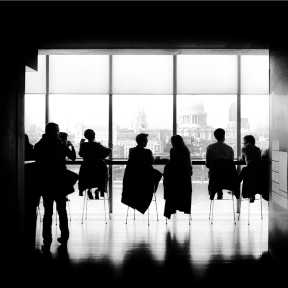 See how your target audience reacts to different names.
Provide online polls via social media or SurveyMonkey. The poll should list your different name ideas. This will help you determine which name ideas attract the most attention.
7.2
Test the names on friends and colleagues.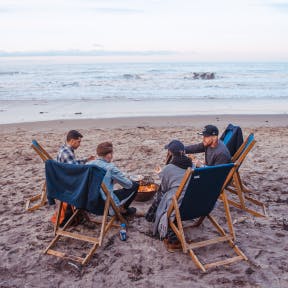 Read your names to friends and colleagues, and get their take on your steakhouse names. Come back a day or two later and see which ones they still remember.
8.1
See if the web domain name is available.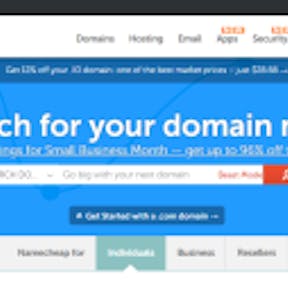 Use a site like Namecheap to see which of your top business name ideas have related URLs available.
8.2
See if the name is already in use in your state.
If the business name is already in use for a similar business in your state, it's likely won't be able to use it.
Conduct a name availability search on the state's official website.
We also recommend performing a trademark search with the United States Patent and Trademark Office.
8.3
Check the names on Google.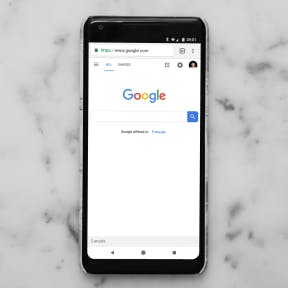 Google your favorite steakhouse names to see if there are any other well-known steakhouses with the same name, or if there are some associations you hadn't thought of.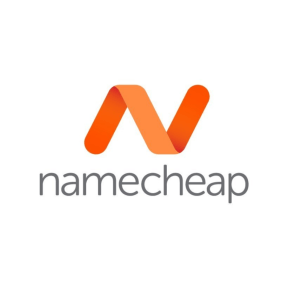 You can do this through sites like Namecheap.
9.2
Register the business name with the state.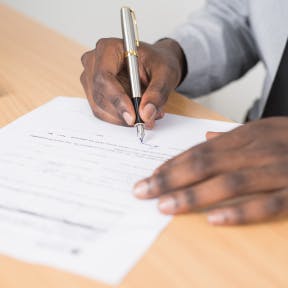 You'll need to register the name in your state once you've chosen it. In most states, this is fast and easy, and can be done online.
9.3
Consider trademarking the name.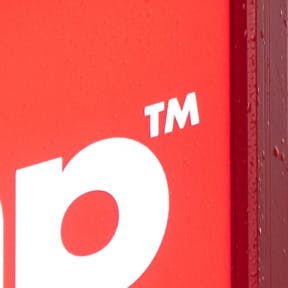 This offers additional protection from other businesses using your steakhouse name.
FAQs:
How can I be sure my steakhouse name is good?
Check it with friends, family, and likely customers. Make sure it's easy to remember and gives a sense of what makes your steakhouse special.
Where can I find steakhouse name ideas?
Think about your ingredients, products, location, and what makes your steakhouse special. Try running the vocabulary you come up with through a business name generator like NameSnack.
How can I see if my steakhouse's name is taken?
Check with your state business name lookup and search for the name and close variants online.
How can I see if my steakhouse's URL is available?
Check Namecheap for the URL, or domain name, for your steakhouse. Consider close variations as well.
How do I choose a steakhouse name?
Making a final decision is tough. Be sure to present your ideas to potential customers and others who can give feedback. Give it a couple of days to see if a name grows on you, and check availability to make sure you can really own it.