Hair and Makeup Business Name Ideas: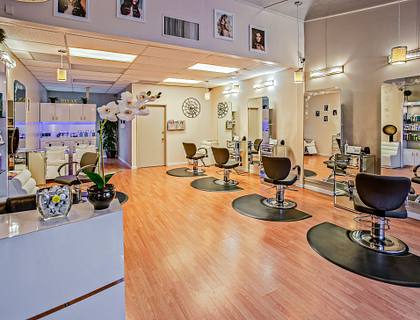 Unique and professional hair salon name ideas and how to come up with them.
FAQs:
What are some famous hair and makeup business names?
Antidote Hair Salon and Beauty Bar.
Paradise Hair, Makeup, & Airbrush Tanning.
360 Style Hair and Design Studio.
Hello Lovely Hair & Makeup.
Hair Luxe Salon & Co. LLC.
What are some unique hair and makeup business names?
Hollywood Locks Hair Salon.
Natural Beauty Makeup Salon.
Cuts & Curls Hair Care.
Glamour & Joy Beauty.
Generations of Beautiful Hair.
What are some catchy hair and makeup business names?
Love Yourself Hair and Makeup.
The Glam Experts.
Breathtaking Beauty Makeup.
Love the Look Makeup Salon.
Gorgeous & Groomed.
How do you choose a hair and makeup business name?
Take keywords from your market research and use a business name generator to create business name ideas.
Approach potential clients and ask them for feedback on your name ideas.
Ask friends for their opinions on your list.
Set the list aside for a few days and see which names you remember.
Check if any of your name ideas have already been trademarked or registered.
Where can I find a good hair and makeup business name generator?
Try NameSnack — a free and intuitive business name generator that uses machine learning and instant domain search technology to generate scores of brandable business name ideas. Simply enter a few keywords and you'll have results within moments. If you see a hair and makeup business name you love, consider purchasing the matching domain name before someone else snaps it up.
What are some cute hair business names?
Marvelous Mane.
Sleek Or Curly.
Salon Rapunzel.
The Haircut Hut.