Financial Business Name Ideas:
| Rank | Business Name | Description |
| --- | --- | --- |
| 1. | Money Management | A memorable name that could work for those who offer financial management services and advice. |
| 2. | Money Planner | A modern, clever twist to "financial planner," making this the ideal name for financial consultants. |
| 3. | The Funding Money | Sounds sophisticated and credible. Perfect for those who offer funding options for small businesses. |
| 4. | My Bank Business | Memorable name that sounds trustworthy. Invites clients to discuss their personal financial matters. |
| 5. | Debt Business | A straightforward but marketable name that may attract clients looking to better manage their debt. |
| 6. | GoPlan | A catchy, marketable name for financial planners. Offers excellent slogan and logo opportunities. |
| 7. | Debt Aid | Simple name that's easy to remember and market. Ideal for those who offer debt management services. |
| 8. | My Dollar Advice | A personalized name that could attract clients who are looking for good financial advice. |
| 9. | Loan Smart | Reassures clients that your expertise and knowledge will help them make smart financial decisions. |
| 10. | GoInvestment | A simple but clever name that uses an action verb to encourage clients to choose investment options. |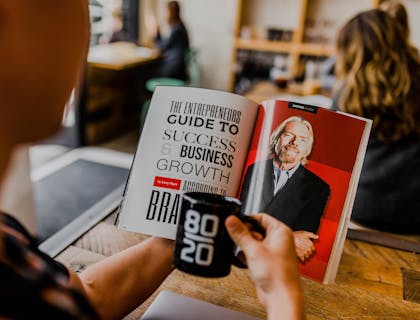 More Financial Business Names:
Trendy Financial Services Business Names:
Money Time Market.
Wealth Plan Group.
Moneytree.com.
Cash 1st Financial.
Viva Money Solutions.
Professional Finance Company Names:
The Biz Credit.
AZ Money Guys.
Cash Smart Financial.
The Money Shuffler.
Global Fund Advisory.
Cool Financial Services Company Names:
Victorem Finance.
Outlay Global Group.
Trust Wealth Management.
Value Advisory Services.
A-1 Money Solutions.
Creative Finance Business Names:
Dr. Financial.
Credit Healers.
Pioneer Wealth Int.
Financial First Response.
Super-Dollar Savers.
FAQs:
How do I come up with a catchy financial business name?
Evaluate your business strategies and objectives.
Consider the type of financial service you're offering.
Brainstorm keywords that describe your brand.
Use a business name generator for ideas.
Share your ideas with peers and potential clients.
Conduct a trademark and state name availability search.
Choose a name and register it.
What are some existing names of financial institutions?
Wells Fargo.
Citigroup.
American Express.
BlackRock.
Moody's.
CapitalOne.
Where can I find a financial business name generator?