Financial Business Name Ideas:
| Rank | Business Name | Description |
| --- | --- | --- |
| 1. | Money Management | A memorable name that could work for those who offer financial management services and advice. |
| 2. | Money Planner | A modern, clever twist to "financial planner," making this the ideal name for financial consultants. |
| 3. | The Funding Money | Sounds sophisticated and credible. Perfect for those who offer funding options for small businesses. |
| 4. | My Bank Business | Memorable name that sounds trustworthy. Invites clients to discuss their personal financial matters. |
| 5. | Debt Business | A straightforward but marketable name that may attract clients looking to better manage their debt. |
| 6. | GoPlan | A catchy, marketable name for financial planners. Offers excellent slogan and logo opportunities. |
| 7. | Debt Aid | Simple name that's easy to remember and market. Ideal for those who offer debt management services. |
| 8. | My Dollar Advice | A personalized name that could attract clients who are looking for good financial advice. |
| 9. | Loan Smart | Reassures clients that your expertise and knowledge will help them make smart financial decisions. |
| 10. | GoInvestment | A simple but clever name that uses an action verb to encourage clients to choose investment options. |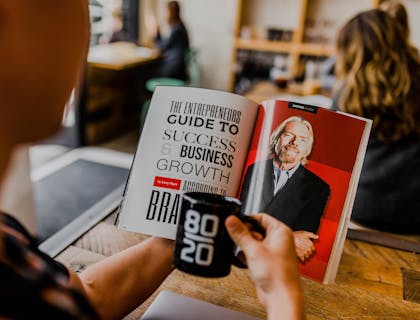 FAQs:
What are some memorable financial business names?
GoPlan.
Debt Business.
My Dollar Advice.
GoInvestment.
My Bank Business.
How do I come up with a catchy financial business name?
Evaluate your business strategies and objectives.
Consider the type of financial service you're offering.
Brainstorm keywords that describe your brand.
Use a business name generator for ideas.
Share your ideas with peers and potential clients.
Conduct a trademark and state name availability search.
Choose a name and register it.
What is a good name for a financial services company?
Money Management.
The Funding Money.
Money Planner.
My Bank Business.
Loan Smart.
What are some creative finance business names?
Loan Smart.
GoPlan.
Debt Aid.
Money Planner.
Money Management.
What are some existing names of financial institutions?
Wells Fargo.
Citigroup.
American Express.
BlackRock.
Moody's.
CapitalOne.
Where can I find a financial business name generator?
What are some confident financial company names?
Trust Wealth Management.
Value Advisory Services.
GoInvestment.
Global Fund Advisory.
Wealth Plan Group.
What are some cool company names for financial services?
Money Planner.
Loan Smart.
GoInvestment.
Victorem Finance.
Outlay Global Group.
What are some trendy financial services business names?
Money Time Market.
Moneytree.com.
Cash 1st Financial.
Viva Money Solutions.
What are some finance company names?
The Biz Credit.
Cash Smart Financial.
AZ Money Guys.
The Money Shuffler.
A-1 Money Solutions.