Camera Business Name Ideas:
| Rank | Business Name | Description |
| --- | --- | --- |
| 1. | Lens Artists | 'Artists' tells customers that great camera work is your craft, not just your business. |
| 2. | Memory Machine | The repeated 'm' creates a musical effect. A clever name for a camera company. |
| 3. | Frameable | Works as an adjective. For the camera company that wants to be synonymous with the perfect shot. |
| 4. | True Definition | A play on the phrase 'high definition.' Suggests your cameras are of the highest picture quality. |
| 5. | Pro Lens | 'Pro' suggests you target professional photographers and that you know camera technology. |
| 6. | Casual Photographer | Ideal for a camera company that doesn't take itself too seriously. You appeal to all customers. |
| 7. | Easy Snap | Suggests that your cameras make the art of photography easy and accessible to anybody. |
| 8. | Blur Focus | A catchy, memorable name that works well as a camera business. |
| 9. | Perfect Shot | A nod to the art of getting the perfect shot. A name that appeals to photography purists. |
| 10. | Sharp Lens | 'Sharp' communicates a sense of quality in your imagery. A good camera business name. |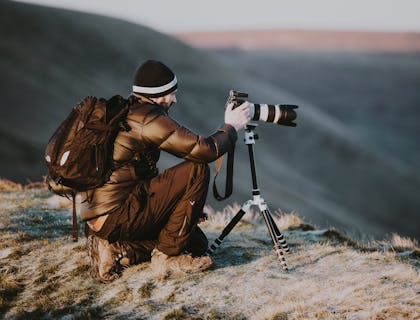 Creative and unique photography business name ideas and how to come up with them.
FAQs:
What are some good camera business names?
Lens Artists.
Memory Machine.
Frameable.
True Definition.
Pro Lens.
How do you come up with a camera business name?
Brainstorm some potential names.
Think about words and concepts related to your camera business, target audience, and mission statement.
Try combining words or use a business name generator.
Review and reflect on your list.
Get feedback on your choices from family and friends.
Secure the name.
What are some famous camera business names?
Kodak.
Canon.
Nikon.
Fujifilm.
Pentax.
What are some catchy camera business names?
Pro Lens.
Easy Snap.
Sharp Lens
What are some unique camera business names?
Blur Focus.
Perfect Shot.
Casual Photographer.