American Patriotic Business Name Ideas:
| Rank | Business Name | Description |
| --- | --- | --- |
| 1. | Bald Eagle Brewery | Perhaps the most prominent symbol of American patriotism. Pairs well with a brewery or beer brand. |
| 2. | Star-Spangled Burger | A clever play on "star-spangled banner." A fun, catchy name that works as an American burger house. |
| 3. | Freedom Farms | "Freedom" works in two ways. It is synonymous with American values and suggests free range farming. |
| 4. | Made in America Textiles | A great name for a clothing brand with a patriotic identity. You sell 'homemade' clothing. |
| 5. | American Diner | A name that appeals to tourists looking for an authentic American culinary experience. |
| 6. | Stars and Stripes Sports Bar | Great alliteration. The repeated "s" sound creates a musical effect. |
| 7. | Liberty Laundromat | A catchy name that's fun to say. A throwback to the classic American laundromat. |
| 8. | Uncle Sam Accounting | "Uncle Sam" is the U.S. government's friendly face. A great name for a firm that specializes in tax. |
| 9. | Thanksgiving Charity | A great way to associate charitable work with a charitable holiday. |
| 10. | Classic American Burger | A no-frills name that tells you exactly what to expect. You can't beat the original. |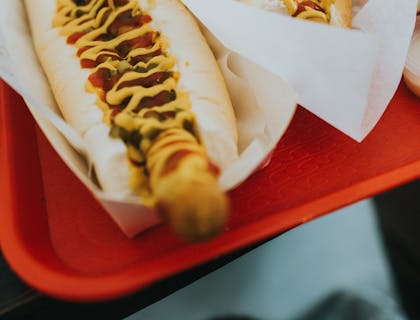 More American Patriotic Business Name Ideas:
Catchy American Patriotic Business Names:
A-Team Eagle Scouts.
Freedom Tigers.
Sam's Army Custom.
Freedom Stars, Inc.
A&P Stars & Stripes.
Good American Patriotic Company Names:
Sam the Eagle.
Brothers Streetwear.
Freedom Colors.
Liberty-Stays.
Sunset Stripes.
Unique American Patriotic Business Names:
White Star Stripe.
The Arrowhead Store.
Star of Independence.
Patriot's Flag Pole.
Eagle Tattoo.
Great American Business Names:
Air America Imagery.
Liberty Quilt.
The Eagle Warrior.
Uncle Sam's Pride.
Freedom's Brigade.
Fun Patriotic Farm Names:
Joe the Farmer.
Farmland of Liberty.
Independence Dairy.
Freedom Ranch.
Dependable Dudes.
Patriotic American Brand Names:
General American.
LiveFree.
Homecoming.
Freedom Starz.
Duff's Flying School.
Cool American Company Names that are Patriotic:
Sam's Own Barbershop.
The Ray Gun Team.
Blazin the Flag.
The Buffalo Tap.
The Eagle Family.
Badass Patriotic Names:
D-Day Heritage.
Roots & Stitches.
Sam the Eagle.
Old World Scales.
U Want What U Want.
FAQs:
How do you come up with an American patriotic name for a business?
Brainstorm some potential names.
Think about words and concepts related to your American patriotic business, target audience, and mission statement.
Combine keywords to create name ideas, or use our business name generator.
Review and reflect on your list.
Gain feedback.
Secure the name.
What are some famous American business names?
Ford.
Nike.
Delta Airlines.
McDonald's.
Old Navy.
Amazon.
Target.
Starbucks.
Coca-Cola.
PayPal.