Water Supplier Business Name Ideas:
| Rank | Business Name | Description |
| --- | --- | --- |
| 1. | Pure Oasis | A clever name that references a desert water hole where thirsty travelers can quench their thirst. |
| 2. | Sparkle H2O | This memorable name idea refers to the beautiful effect of light hitting water. |
| 3. | Fresh Hydration | Water is a great refreshment. What better way to describe it than with this cool name idea. |
| 4. | Adam's Ale | This charming name suggestion is a witty term for water based on a well-known biblical figure. |
| 5. | Aqua Glow | A modern name that alludes to the health benefits of drinking water. |
| 6. | Auto Aqua | A great name suggestion for a water delivery company or shop that sells water products. |
| 7. | Quench Mineral Water | This smart name idea is perfect for a business that bottles spring water for consumption. |
| 8. | AquaTap | A cool and modern name for a water supplier business. Offers great slogan and logo opportunities. |
| 9. | True Oasis | The word "True" suggests honesty and integrity. A great name for an ethical bottled water company. |
| 10. | Clear Springs | A catchy name suggestion that alludes to bottling spring water at the source. |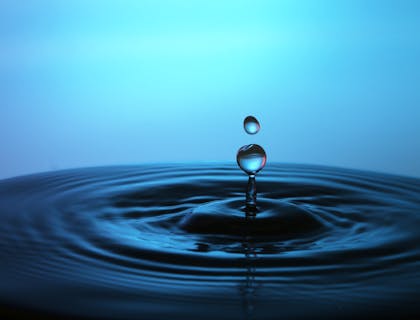 More Water Supplier Business Name Ideas:
New Water Supplier Company Names:
Tough Tidal.
Wild Springs.
Spark Aquafarms.
Xpress Flow.
The Tap Farm.
Creative Water Supplier Business Names:
Aqua-tix.
The Pipeline.
Pump up the Vata.
Super Aquifers.
The Aqualab.
Good Water Supplier Brand Names:
True Aqua.
Fiji Infused.
The Organic Drip.
Pure Splash.
LifeFlow.
Catchy Water Supplier Business Names:
The Piper's.
Supply Life Co.
The Drip Den.
Premium Purity.
The Liquid Splash.
Unique Water Supplier Business Names:
Aqua One Stop.
Flowmax.
Xtreme Stream.
Aqua in a Flash.
Pump Pond.
Creative Water Refilling Station Names:
Ultra Drip Station.
The Supply Dock.
AquaWash Tap.
The-Tasti-Flow.
Purex Water.
Funny Water Bottle Company Names:
The Water Genie.
Purely By Ocean.
Drain-A-Bottle.
Big Boy Bottles.
Energo Water.
FAQs:
How do I come up with a water supplier business name?
Research your competitors to identify common terminology used.
Consider your branding strategy and how you want to attract your target market.
Identify keywords that best describe your water supplier services.
Feed these keywords to a name generator to come up with some unique name ideas.
Share your ideas with trusted peers in exchange for honest feedback.
Check that your ideal business name idea is available.
Register your chosen name.
Where can I find some water supplier business name ideas?