Water Purification Service Business Name Ideas:
| Rank | Business Name | Description |
| --- | --- | --- |
| 1. | The Filtration Project | A catchy name that could work for a nonprofit or for-profit business. |
| 2. | Origin Aqua Co. | "Origin" conjures up images related to the source of the water. |
| 3. | Purify Program | Conveys some information about the business. Harnesses alliteration to aid memorability. |
| 4. | Fresh Systems Inc. | References the purification process, as well as the quality of the filtered water. |
| 5. | Cold Filtration | Evokes visual and tactile imagery, which makes this a memorable option. |
| 6. | Filtered Aqua | Simple but meaningful. Could work for those who might expand to the sale of filtration devices. |
| 7. | Fresh Drinking Water | Straightforward. Ideal for businesses that purify and then sell bottled water. |
| 8. | Filtration Flow | "Flow" is suggestive of movement. In this case, alliteration serves as a mnemonic device. |
| 9. | Pristine Water | Hints at a large volume of clear water. Evokes feelings of safety and rejuvenation. |
| 10. | Cool Cleansing | The use of alliteration makes this a fun and catchy name. |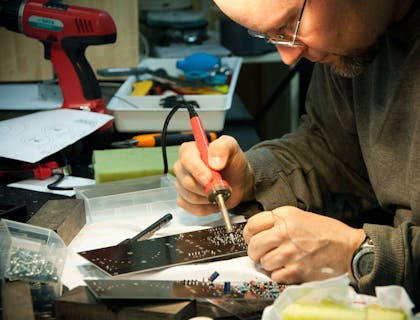 More Water Purification Service Business Name Ideas:
New Water Purifier Company Names:
Casa Fresh Water.
Premium WaterWorks.
Aqua City.
Lite Liquid Co.
Fast Water Road.
Catchy Water Treatment Company Names:
Accessible Water.
Drinking Flow.
Spring Aqua.
Fresh Source.
Balanced Water.
Creative Water Filter Company Names:
Pure Stream.
Drinking Life.
Filter Twister.
Powerspure.
Lite Spirit.
Cool Water Filter Business Names:
AquaCleanse.
Infinite Water Filters.
Aquaflow One Stop.
Water Nest Ltd.
A/C Superfilters.
Memorable Water Purifier Company Names:
The Clean Water Company.
The Water Purists.
Purer & Healthier.
Safe & Ready Water.
Deluxe Filtration.
Excellent Boiler Company Names:
Pro Water Heating.
Energy Boilers.
Water King.
Roughwater Heating.
Precision Boilers.
Best Water Business Names:
Cool Puddle Co.
Towpath Water.
Excellence Water Supply.
Jaguars Water.
Green Bay Water.
FAQs:
Where can I find a good water purification service business name generator?
Try NameSnack — a free and intuitive business name generator that uses machine learning and instant domain search technology to generate scores of brandable business name ideas. Simply enter a few keywords and you'll have results within moments. If you see a water purification service business name you love, consider purchasing the matching domain name before someone else snaps it up.
How do I choose a water purification service business name?
Use Google Ads Keyword Planner to identify which of your ideas contain high-traffic keywords.
Ask members of your target market for feedback. This should help you to identify which options are catchy, easy to spell and pronounce, and indicative of your business's services.
Use your insights to select a timeless, memorable name.
How do I know if my water purification business name is good?
Test it on your family, friends, and potential clients. You should check memorability, and how easy it is to spell and pronounce. Be sure to ask about associations with your chosen name. These should be positive, and your name should convey meaning.
Check Google, social media, and the United States Patent and Trademark Office's database to confirm that your name is unique.