Tutoring Business Name Ideas:
| Rank | Business Name | Description |
| --- | --- | --- |
| 1. | The School Tutor | This name tells the audience that tutoring services are aimed at school kids and not adult students. |
| 2. | The Grow Center | "Grow" implies learners will not only learn but actually mature when they sign up for classes here. |
| 3. | Centerschool | This a great, catchy name and "center" suggests it will become a vital resource in your education. |
| 4. | Successful Center | Repetition of the 's' sound makes it memorable, and the name implies students will excel here. |
| 5. | Learner Business | "Business" implies education is taken seriously at this center and that tasks are done efficiently. |
| 6. | Arctutor | "Arc" may suggest a logical, unencumbered learning path. |
| 7. | Homelearner | A great name for an online tutoring center, where students can learn from home. |
| 8. | Instructor Flow | "Flow" suggests learning happens effortlessly and that progress will be consistent. |
| 9. | Tutoring Tap | The alliteration of the 't' makes for a catchy name. "Tap" suggests an unlimited supply of knowledge. |
| 10. | Tutorspan | "Span" suggests tutors will cover the entire syllabus or bridge any knowledge gaps that kids have. |
| 11. | Your Online Professors | This descriptive business name hints at the personal attention given by online subject matter experts. |
| 12. | Essay Connection | A name that cleverly suggests online tutoring to those wishing to hone their essay writing skills. |
| 13. | Learner Light | Alliteration makes this a catchy name. "Light" implies concepts will be clarified for students. |
| 14. | Math Mate | A marketing dream. This name is perfect for a mobile, one-on-one math tutoring service. |
| 15. | Live Connect Tutors | A straightforward name that suggests an interactive connection with dedicated online tutors. |
| 16. | Mathutor | A clever mashup of the words "math" and "tutor". This unique name will instantly draw attention. |
| 17. | Instructor Up | "Up" implies learners will rise to the top under the guidance of these tutors or instructors. |
| 18. | Math Express | A clever name that will surely attract your target market. "Express" promises quick results. |
| 19. | Always Online Tutors | This is a descriptive name that suggests all-hours availability and easy access to online tutoring. |
| 20. | Math Wizard Online | A catchy business name that identifies a particular specialty and online availability. |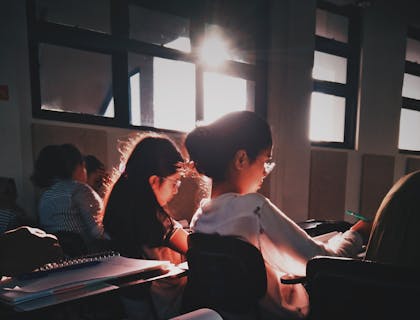 More Tutoring Business Name Ideas:
Good Tutoring Center Business Names:
Learn at Pace.
Grow AZ.
Tutor Rack.
Study Arena.
The Teacher Line.
Unique Tutoring Business Names:
Learner Connection.
The Tutoring Habit.
Tutored Out.
The Teacher's Treehouse.
Upper Stage Tutors.
Cool Tutoring Business Names:
Top Beat School.
Knowledge Encore.
The Future Masters.
Tutoring Heaven.
One Dot Learning.
Creative Tutoring Business Names:
Good to Books.
Tutoring Temptation.
Too Good Teach.
Master Nation.
Take Away Degree.
Professional Tutoring Business Names:
The Center Tutor.
All School Area.
Masterwork Lesson.
Elevated Class.
Clear Key Training.
Clever Tutoring Services Business Names:
2Tor.
Thor Tutor.
Learn & Earn.
Tutor Eureka.
Touring Tutoring.
Small Tutoring Business Names:
Focus Teacher.
The Tutor Nextdoor.
Student Help.
Mentor After 6.
Buddy Coach.
Catchy Tutoring Business Names:
Tutor Tip.
Tutoring Is Life.
Bliss Teaching.
Master Quiz Deck.
In Touch With Logic.
Website Tutoring Business Names:
TutorMax.
Chronomaster.
Tutorial District.
My Learning Corner.
The Instructor Station.
Catchy Online Tutoring Business Names:
123 Tutor Link.
English Tutor Stream.
Online Kids Tutors.
Learner Yard.
Tutor Royale.
Cool Online Tutoring Business Names:
Online Governess.
Teach Truly.
Premium Online Tutors.
The Study Dash.
OnlineTutorForce.
Good Online Math Tutoring Business Names:
The Math Maker.
Precision Pros.
Math Works Online.
Click 'n' Calculate.
SumTutor.Com.
Unique Private Tutoring Company Names:
Tutor Push.
Your Study Genius.
Solutions Tutor.
GainfulMind.
Tutor to the Front.
Cool Private Tutor Business Names:
TutorPro USA.
Spark Instructor.
Clear Tutor.
Learner Dash.
Tutoracity.
Good Names for a Math Tutoring Company:
Business of Math.
Simply Sum.
Your Math Beat.
Sum Matters.
Math Works Academy.
FAQs:
How do I choose a tutoring business name?
Determine what subjects and age groups you'll cater to and whether you'll need a physical space, an online platform, or both.
Conduct industry research to determine which names work and which do not.
Start brainstorming name ideas.
Run keywords through a business name generator.
Check if the name is available by doing Google and trademark searches.
Get feedback on your name ideas.
Choose a name and secure it.
What should I name my online tutoring business?
Opt for a name that captures your range of offerings while remaining true to your brand's tone of voice. See our collection of tutoring business names for ideas or use a business name generator to create your own.
What are some real-life tutoring business names?
Mathnasium.
Oxford Learning.
Kumon Math and Reading Centre.
Eye Level Learning Center.
Huntington Learning Center.
The Princeton Review.
Chegg.com.
TestMasters.
How do I choose a private tutor business name?
Making a final decision can be difficult. Ask potential customers to give feedback on your name ideas. Give it a couple of days to see if a name grows on you and check availability to make sure you can really own it.
Where do I find an online tutoring name generator?
You can use NameSnack, a free AI-powered business name generator that can produce hundreds of name suggestions in seconds from just a few keywords.
What should I name my math tutoring business?
A good math tutoring business name should sound professional and credible to ensure that you attract the right target market. Therefore, be sure to choose a name that evokes a sense of comfort as students will be placing their trust in your services.