Academy Business Name Ideas:
| Rank | Business Name | Description |
| --- | --- | --- |
| 1. | Forward Bloom | A creative name for an academy that suggests progress. "Bloom" creates a powerful image of reaching one's full potential. |
| 2. | Glory Mark Academy | This name feels confident and certain of victory or success. Conveys prestige and excellence. |
| 3. | Sail Spark | "Spark" makes this name sound exciting and suggests mental acuity. Suitable for a sailing academy. |
| 4. | Art Advance | A name that suggests creative excellence. Ideal for an art academy. |
| 5. | Light & Logic Academy | This memorable name feels smart and uplifting. Suitable for any educational institution. |
| 6. | Business Wits | A simple but effective name that is suitable for a business school. |
| 7. | Prosper Academy | A compelling name for an educational institution. Implies skills development and success. |
| 8. | Bright Nurture | This name feels warm and instills trust. Suitable for a preschool academy. |
| 9. | Soaring Starz | This alliterative name conjures images of dazzling, rising stars. Suitable for an acting school. |
| 10. | Crown Result | A regal name that instills confidence. Might work well for a preschool business. |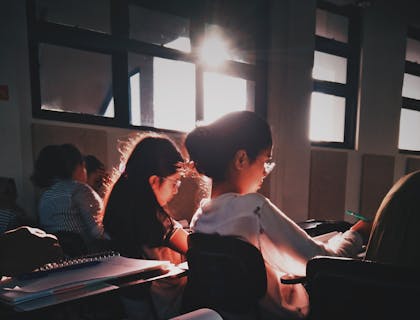 More Academy Business Name Ideas:
Unique Academy Business Names:
Vital Boot Camp.
My Flow Mind.
Mentors United.
The Grace College.
Brainy Enhance.
Cool Academy Business Names:
123 Digital Institute.
The Skill Snap.
Science Of Ideas.
ABC Campus.
The Learn Praxis.
Catchy Academy Business Names:
Gold Knowledge.
The Graduation Hub.
Absorbing And Thinking.
Tech Plus Brain.
Ambitious Abacus.
Basketball Academy Business Names:
Elite Basketball Training.
Youth For Basketball.
Hoops & Dreams.
Best Youth Athlete Institute.
Thunder Basketball Training Club.
Drawing Academy Business Names:
The Institute Of Fine Arts.
Master Illustration Academy.
Education Of Art.
Quality Quill Drawing Center.
The Sketchbook School.
Soccer Academy Business Names:
The Fine Academy Of Soccer.
Greatest Goal Soccer Center.
Epoch Of Soccer.
Truest Talent Soccer.
The Goal Foundation.
Dance Academy Business Names:
On Point Dance School.
The Fine Class Of Modern Dance.
Destined To Dance.
The Prima Studio Of Dance.
Allied Dancing Co.
Art Academy Business Names:
The Institute Of Fine Art & Illustration.
Master And Muse.
Artisanal Center Of Art.
Soulful Strokes.
Noble Painters Academy.
Creative Academy Business Names:
Enrichment Seekers.
Student Innovation Academy.
The Learner Glow.
Intuition Camp.
A+ Learning Center.
Fancy Educational Institution Names:
Formative Artistry Institute.
Emeritus Excellence.
Institute Of Empirical Minds.
Laureate Worldview Center.
Business Of Honor.
Tuition Academy Names:
Wide Mind Learning.
Tune-In Minds.
The Mindful Arc.
Einstein's Classroom.
Inventorium.
Fantasy Academy Names:
Magic-O-Mania.
Fantasy Magic Worx.
Minerva's Toad Magic School.
Wizard's Wonderland.
The Magician's Hare.
FAQs:
How do I come up with an academy business name?
Define the character of your academy business and list keywords.
Add words related to success and excellence.
Look for synonyms and word associations.
Use a business name generator to create some name ideas.
Make a shortlist of academy name ideas and ask for feedback.
Make a choice and secure the name.
Is there an academy business name generator?
Yes, NameSnack is a free and intuitive tool that can create scores of brandable academy business name ideas from a few input keywords.