Spray Foam Business Name Ideas:
| Rank | Business Name | Description |
| --- | --- | --- |
| 1. | ToughShield | An impactful name that hints at the strong, protective nature of insulation spray foam. |
| 2. | GuardTastic | This attention-grabbing name suggests a high-quality product. |
| 3. | EasyBase | A simple yet memorable name with great marketing opportunities. |
| 4. | Guardor | A solid name idea that evokes images of an impenetrable fortress. |
| 5. | Shieldable | Let customers know that your spray foam services are exceptional with this catchy name idea. |
| 6. | Insulate & Protect | A simple and effective name that's sure to attract customers. |
| 7. | Safe Insulate | A straightforward name for any spray foam insulation company. |
| 8. | PolyCoat | "Poly" is short for "polyurethane" or "polyol" — common chemicals found in spray foams. |
| 9. | EcoFoam | A snappy name that alludes to an eco-friendly spray foam solution. |
| 10. | Thermal Shield | A formidable name that inspires trust. A great name option. |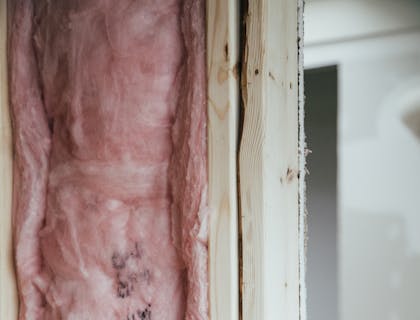 More Spray Foam Business Name Ideas:
Good Spray Foam Insulation Company Names:
Spray-A-Spot.
PureLite Spray Foam.
The Spray Force.
SealOff Foam.
Spray'n'Pro.
Catchy Spray Foam Insulation Business Names:
Spray Foam Zone.
The Foam Lab.
Shield Spray Co.
Foam4Seal.
The Thermal Guard.
Cool Spray Foam Company Names:
Omega Spray Foam Services.
Shield & Insulate.
Oasis Spray Foam.
Supreme Thermal.
Mr. Foam Spray.
Unique Spray Foam Business Names:
FoamAble.
Elite Seal Spray.
Foamy Instinct.
BubbleTech Coating.
Guard-It Foam.
FAQs:
How can I come up with a name for my spray foam insulation business?
Think about your business character and any themes, phrases, and synonyms related to your business.
Create a list of keywords and combine them to form name ideas, or use a business name generator.
Get feedback from your peers.
Check the state and domain availability of your shortlisted names.
Register your chosen name and secure its corresponding domain.
Where can I find some spray foam business name ideas?
What are some existing foam company names?
Columbus Spray Foam Insulation Contractors.
4-Sons Spray Foam & Insulation.
New York Spray Foam.
ProFoam.
Spray Foam Solutions, Inc.