Spray Foam Business Name Ideas:
| Rank | Business Name | Description |
| --- | --- | --- |
| 1. | ToughShield | An impactful name that hints at the strong, protective nature of insulation spray foam. |
| 2. | GuardTastic | This attention-grabbing name suggests a high-quality product. |
| 3. | EasyBase | A simple yet memorable name with great marketing opportunities. |
| 4. | Guardor | A solid name idea that evokes images of an impenetrable fortress. |
| 5. | Shieldable | Let customers know that your spray foam services are exceptional with this catchy name idea. |
| 6. | Insulate & Protect | A simple and effective name that's sure to attract customers. |
| 7. | Safe Insulate | A straightforward name for any spray foam insulation company. |
| 8. | PolyCoat | "Poly" is short for "polyurethane" or "polyol" — common chemicals found in spray foams. |
| 9. | EcoFoam | A snappy name that alludes to an eco-friendly spray foam solution. |
| 10. | Thermal Shield | A formidable name that inspires trust. A great name option. |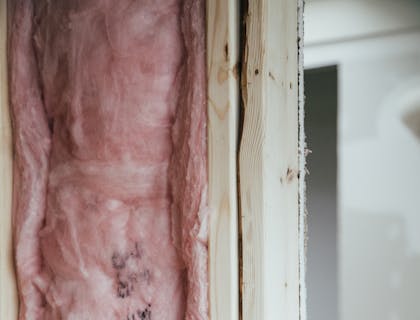 FAQs:
What are some good spray foam insulation company names?
Guardor.
EasyBase.
PolyCoat.
Insulate & Protect.
What are some foam company names?
Columbus Spray Foam Insulation Contractors.
4-Sons Spray Foam & Insulation.
New York Spray Foam.
ProFoam.
Spray Foam Solutions, Inc.
What are some catchy spray foam insulation business names?
Thermal Shield.
Safe Insulate.
Shieldable.
ToughShield.
How can I come up with a name for my spray foam insulation business?
Think about your business character and any themes, phrases, and synonyms related to your business.
Create a list of keywords and combine them to form name ideas, or use a business name generator.
Get feedback from your peers.
Check the state and domain availability of your shortlisted names.
Register your chosen name.
Secure your domain name.
What are some cool spray foam company names?
GuardTastic.
EasyBase.
Shieldable.
Guardor.
What are some unique spray foam business names?
PolyCoat.
GuardTastic.
Safe Insulate.
Guardor.