Insulation Installation Business Name Ideas:
| Rank | Business Name | Description |
| --- | --- | --- |
| 1. | Design Foam | Spray "foam" is an insulation material used in interior spaces like walls, ceilings, and floors. |
| 2. | Flooring Foam | Alliteration of the "F" creates a catchy name. Suitable for a business focused on floor insulation. |
| 3. | Installed Wall | Versatile and fun. Suitable for any place that installs wall insulation, e.g. foam, fiberglass, etc. |
| 4. | Flooring Layer | "Layer" indicates extra protection. Easy to remember. |
| 5. | The Layer Heating | A great name to attract clients from colder cities, who require heating and insulation. |
| 6. | Heating Design | A good choice for an insulation business that also creates custom heating designs for clients. |
| 7. | Insulate Design | A solid, memorable name. Will work for a variety of insulation installation businesses. |
| 8. | My Flooring Heating | Indicative of custom flooring heating solutions and personalized service. |
| 9. | Heating Performance | "Performance" implies this insulation will hold up well and do what it's expected to do. |
| 10. | My Effective Insulation | A solid, descriptive name that suggests these insulation installations will have the desired effect. |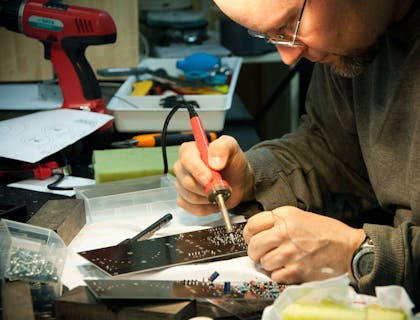 More Insulation Installation Business Name Ideas:
Catchy Insulation Company Names:
NuLight's Insulation.
Knead Insulation.
In & Out Insulation.
KD Insulation Inc.
Kool Foam Insulation.
Unique Insulation Installation Business Names:
L&L Foam Products.
ProMaster Insulating.
Quiet Home Solutions.
CMC Insulation.
Pro-Max Foam.
Cool Names for an Insulation Installation Business:
Into the Insulation.
Insulate Heating.
ProForm Insulation.
EZ Foam Solutions.
Mane Insulation.
Good Insulation Business Names:
Home Remediestore.
Zest Insulation.
ProShield Foam.
Airfix Insulations.
A Premium Insulation.
FAQs:
How do I pick a name for my insulation installation business?
Determine the type of insulation you'll offer, the region(s) you'll service, and the clientele you want to appeal to.
Identify any relevant keywords.
Do industry research, making a note of all the good insulation installation business names.
Use a business name generator to inspire ideas.
Make a list of possible names and share the best with friends and family.
Based on the feedback you receive, choose the most memorable name.
What are some real insulation company names?
Rock and Roll Building Material Loaders and Insulators.
Go Green Heating and Cooling.
Green Leaf AC and Heating.
The Coolest.
Cooler Green Solutions.
HomeWorks Energy, Inc.
Atticrawl.
Green Home Logic.