Refinishing Service Business Name Ideas:
| Rank | Business Name | Description |
| --- | --- | --- |
| 1. | Refinish Project | "Project" alludes to the skill and time required and might attract customers who seek expertise. |
| 2. | Refinished Care | "Care" implies dedicated attention and this could be a deciding factor for many potential customers. |
| 3. | Refinish Solutions | The word "Solutions" suggests that this business offers comprehensive answers to refinishing issues. |
| 4. | Pro Refinish | A straightforward business name that creates an impression of professionalism and expertise. |
| 5. | ReSurFaced Wood | This name suggests resurfacing of wood and the capital "F" cleverly alludes to giving it new face. |
| 6. | NuLook Varnish | "Nu" playfully hints at the word "New" in this simple business name that says it all. |
| 7. | Cared 4 Varnish | This name implies a smooth finish and stands out due to the use of the number "4" instead of "for". |
| 8. | Lovely Lacquer | This creative name conjures up images of restored antiques, interior decorations, and works of art. |
| 9. | Varnish Care | A straightforward business name that also manages to suggest attention to detail and expertise. |
| 10. | TrueShine Refinishers | This name evokes images of lackluster wooden surfaces brought back to life with new varnish. |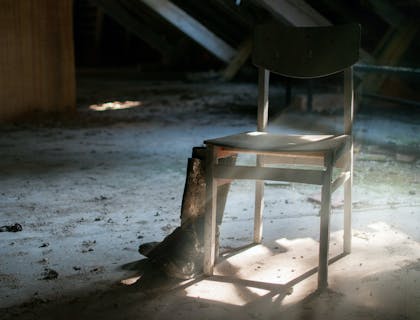 More Refinishing Service Business Name Ideas:
General Refinishing Business Names:
ReNu Varnishers.
The Varnish Crew.
NewLife Lacquer.
Shine Again Refinishing.
WoodTop Refinishers.
Catchy Refinishing Business Names:
Shine Anew.
Varnish Revival.
Wood as New.
Second Chances Refinishing.
Shine Guys.
Good Furniture Refinishing Business Names:
Bu T Fell Refinish.
Frenzy Refinish.
Re-Vamp & Refresh.
Refinish by Posh.
Original Wood Finish.
FAQs:
How do I choose a refinishing service business name?
Write down keywords and name ideas.
Find synonyms for your keywords in a thesaurus.
Use a business name generator.
Ask potential clients, friends, and family for their opinions.
Study other refinishing business names to guide your ideas.
Secure the name.
How do I know if my refinishing service's business name is good?
Test it on family, friends, and community members. Ideally, the name should clearly indicate the services that your business will offer. It should be easy to pronounce and spell. A catchy name would make it more memorable, but keep in mind that it should be search-engine friendly.