Portable Toilet Service Business Name Ideas:
| Rank | Business Name | Description |
| --- | --- | --- |
| 1. | Toilet Work | A catchy name that suggests you provide a range of quality portable toilets and sanitary ware. |
| 2. | Restroom Work | A great name for a portable toilet service that rents to large corporations. |
| 3. | Projectoilet | This striking name implies that you focus on contemporary design and cutting-edge technology. |
| 4. | Modular Toilet | "Modular" implies that your range of portable toilets are state-of-the-art and exclusive. |
| 5. | Provide Bathroom | A fun name for a company that manufactures portable toilets and other sanitation ware. |
| 6. | Care Toilet | "Care" suggests that you produce specially-designed toilets for customers with disabilities. |
| 7. | Portable Bathroom | A straightforward name that tells customers exactly what services they can expect from you. |
| 8. | Restroomobile | This impactful name suggests a stellar range of portable toilets with all the bells and whistles. |
| 9. | My Bathroom Mobile | A modern name for a small portable toilet service business. "My" adds a personal touch. |
| 10. | Restroom Spot | This catchy name is great for a mobile app that tells users where to find a toilet in a hurry! |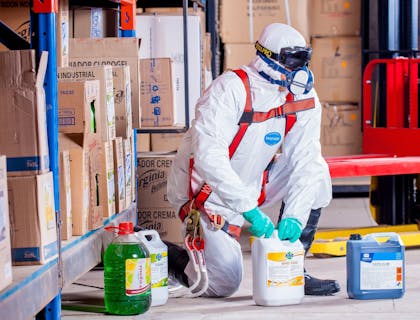 More Portable Toilet Service Business Name Ideas:
Porta Potty Company Names:
All Purpose Potties.
Potties Plus.
First Bathroom.
Rent-A-Potty.
Simply Green Potties.
Good Portable Toilet Service Business Names:
Toilet Express.
Eco-Restroom.
A1 Portable Toilets.
Sunnyside Bathrooms.
EZ Portable Toilets.
Catchy Porta Potty Business Names:
Lucky Toilet.
My Bathroom Co.
The Toilet Guru.
Bathtastic Wash.
Dainty Toilets.
Cool Portable Toilet Service Business Names:
Transport Toilet.
Mobile Bathroom Queen.
My Bathroom Spot.
Bin Bucket.
I Love Toilets.
Creative Porta Potty Brand Names:
Flush 'n' Do.
Just Poopersville.
Whenever You Gotta Go.
PooBoyz.
FlushPlastic.
Memorable Portable Toilet Business Names:
PortoWee.
RestroomWorx.
The Portable Sitters.
Viking Bathroom.
Pro Bathroom Express.
FAQs:
How do I choose a name for a portable toilet service business?
Compile a list of keywords and phrases related to portable toilet services.
Find synonyms for these keywords.
Combine words to create names or use a business name generator.
Ask friends and potential customers for feedback.
Check if your favorite names are available with your state.
Conduct a domain name search.
Select a name.