Optometrists Business Name Ideas:
| Rank | Business Name | Description |
| --- | --- | --- |
| 1. | Centre Sight | The perfect name for a large optometrist that specializes in modern eye care techniques. |
| 2. | My Eye Specialist | A classy & timeless name that sounds familiar, inviting clients to their own personal specialist. |
| 3. | The Optometrist Specialist | A sophisticated but straightforward name that clearly describes the nature of your business. |
| 4. | Enhance Sight | "Enhance" promises results and reassures clients that your top priority is improving their vision. |
| 5. | My Sight Care | A marketing dream. "My" familiarizes the name & "care" hints that clients will be in good hands. |
| 6. | Go Center Lens | The name says it all; these eye care experts are your number one spot for lens. |
| 7. | My Doc Vision | "My doc" adds a personalized touch while "vision" cleverly refers to your field of expertise. |
| 8. | The Sight Expert | A smart choice that sounds professional and reliable. Great for marketing possibilities. |
| 9. | Go Balance Vision | An uncommon name that could look great in a bold and punchy font. Plenty of branding opportunities. |
| 10. | My Clear Specialist | Sounds familiar, instantly evoking a sense of trust and professionalism. "Clear" promises results. |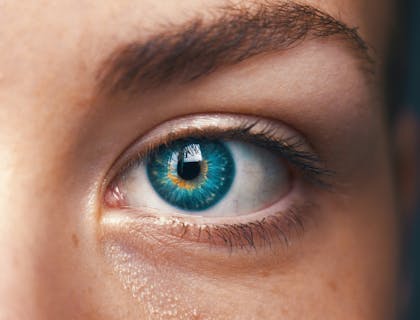 More Optometrists Business Name Ideas:
Creative Eye Clinic Names:
Eye See Clearly.
iClinic.
Peeper Pros.
The Cornia Corporation.
The Fovea Federation.
Professional Optometrist Names:
Orb Optometrists.
Professional Pupil.
League of Lens.
Vision Virtuoso.
Aqueous & Associates.
Catchy Optometry Clinic Names:
Reliable Retina.
Optic Verve.
School of Sclera.
Vitreous Vision.
Professor Pupil.
Unique Optometry Practice Names:
The Fovea Firm.
Immaculate Macula.
Macula Maestros.
Council of Conjunctiva.
Iris Invigorated.
FAQs:
How do you name an optometry practice?
Review your business and marketing plans to identify keywords.
Feed those keywords into a business name generator.
Brainstorm name ideas and share them with trusted peers.
Use online surveys and ask potential customers for feedback.
Check name availability in your state.
Secure a suitable name.
Where can I find an optometrist business name generator?
You can use NameSnack, a free and intuitive business name generator that uses machine learning and instant domain search technology to generate scores of brandable business name ideas. Simply enter a few keywords and you'll have results within moments.