Audiologist Business Name Ideas:
| Rank | Business Name | Description |
| --- | --- | --- |
| 1. | In Tune Audiology | "Tune" refers to the process of programming hearing aids, as well as music, which is audible. |
| 2. | Heard It Over Here | A lighthearted, sentimental name that references the spot where some may hear for the first time. |
| 3. | My Kid's Audiologist | Great for a pediatric audiologist. The addition of "my" makes this a personalized option. |
| 4. | Ear Institute | Sounds professional and leaves room for the business to expand. |
| 5. | Like New Audiology | Highlights how patients will feel after being treated. |
| 6. | Dial-an-Audiologist | Quirky. Synonymous with accessibility and ease. |
| 7. | Hear in the Moment | A fun name that highlights your ability to help clients fully immerse themselves in special moments. |
| 8. | The Ear Center | A simple name that conveys meaning but doesn't limit future growth. |
| 9. | Hear Again Institute | Highlights the business's emphasis on restoring patients' hearing, where possible. |
| 10. | Pint-Sized Audiology | Could work for one or more specialists who treat young patients. |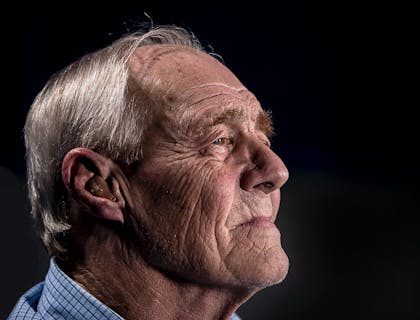 More Audiologist Business Name Ideas:
Catchy Audiologist Business Names:
Sound Plus Balance.
Hear More Audiology.
Pitch-Perfect Hearing.
Echo Center.
Audio-Logical.
Cool Audiologist Business Names:
Hear & Cheer.
The Ear Virtuoso.
A-Sound-Ing Hearing.
Angels of Audiology.
Hear You Out Clinic.
Good Hearing Clinic Names:
Hear-It-All Audiology.
VIP Ear Service.
Hearing Loss Prevention Center.
True Balance Clinic.
HearRight Audiology.
FAQs:
How do I choose an audiologist business name?
Consider your business plan, target market and brand mission.
Brainstorm keywords and name ideas that suit your audiology business.
Ask potential customers for feedback, for example via online surveys.
Use a business name generator for inspiration.
Choose a catchy name.
What are some well-known audiology clinic names?
The Hearing Doctors.
I Love Hearing.
The Center for Audiology.
Intermountain Audiology.
Harbor Audiology.