Ophthalmologist Business Name Ideas:
| Rank | Business Name | Description |
| --- | --- | --- |
| 1. | The Eye Institute | A simple, credible-sounding name that leaves room for other eye specialists to join the team. |
| 2. | Better Sight | References the outcome that patients can expect to have after being treated. |
| 3. | Lasik and Lift | Alliterative. Highlights two core services that patients will have access to. |
| 4. | The Eye Experts | A reputable-sounding name that harnesses alliteration to produce a memorable effect. |
| 5. | Clear Vision | Precisely what many members of the business's target market will be searching for. |
| 6. | In Sight | A homonym for "insight," which the specialists are sure to have. Also an antonym for "out of sight." |
| 7. | Pint-Sized Ophthalmology | Perfect for one or more pediatric ophthalmologists. |
| 8. | Eye See Clearly | A punny option that conveys information about the business and is sure to get people talking. |
| 9. | Perfect Vision | Assures potential patients of your high success rate. |
| 10. | Eye Central | Ideal for a business that offers a wide range of eye care and related services. |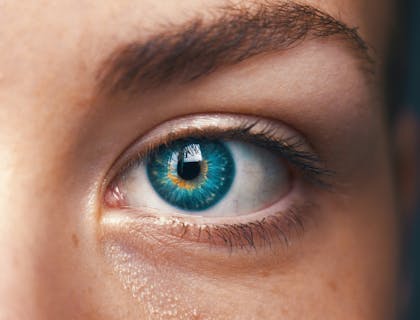 More Ophthalmologist Business Name Ideas:
Catchy Ophthalmologist Business Names:
EyeScience.
Bright Eyes Clinic.
Wise VisionCare.
Eyecare Nation.
Vivid Vision.
Cool Ophthalmologist Business Names:
The Eyestar Group.
Brightly Clear.
True Vision.
Eye See Now.
Sky Eye Center.
FAQs:
How do I choose an ophthalmologist business name?
Review all of your ophthalmologist business name options.
Condense this list so that it only includes names that resonate with you and your work.
Present the remaining name ideas to your target market and trusted coworkers, and ask for their feedback on each one.
Comb through your data to identify names that are memorable and easy to pronounce.
Give it some time to find out what sticks.
Register the best name.
Where can I find some ophthalmologist business name ideas?
Take a look at our list of examples for inspiration, or use NameSnack to create your own.
What are some well-known ophthalmologist business names?
Eye Center of New York.
Texas Eye Care Network.
Florida Eye Clinic.
Lusk Eye Specialists.
Washington Eye Physicians and Surgeons.