Memorable Business Name Ideas:
| Rank | Business Name | Description |
| --- | --- | --- |
| 1. | Rainbow Road | The alliteration helps make this a memorable name that is a dream to say out loud. |
| 2. | Poppy + Pip | Sounds like two lovable personas in a movie. You'll love branding this gem with playful colors. |
| 3. | Reel Catchy | A fun, marketable name that could suit a fishing business or a photo developing shop. |
| 4. | The Mellow Fella | A unique name that stands out. When spoken out loud, it sounds easy-going and catchy. |
| 5. | The Ditzy Dive | Fresh, unique, and just sounds like a ball of fun. Consider adding some funky tittles. |
| 6. | Goof Bay | Snappy & marketable; the perfect combination needed to launch a brand. "Bay" hints at the variety. |
| 7. | Cash Catch | Combine these two words and you've got yourself a suitable name for a mobile cash app. |
| 8. | The Poke | Strong, punchy, and the perfect addition to a business that sells poke bowls. |
| 9. | Bye Acai | An unusual name that has plenty of potential. "Acai" firmly places you as an Acai business. |
| 10. | Hey Berry | This name will absolutely pop next to a berry-inspired logo. Think red and white branding. |
| 11. | The Dancing Koala | An evocative name that instantly conjures images of cute koalas. Could suit a variety of businesses. |
| 12. | Smokey Pokey | A catchy name that would suit a restaurant or food truck. Make sure your meals are smokey and tasty! |
| 13. | Spin n' Go | This unusual name will surely have customers looking twice. Could suit a spin class or laundry mat. |
| 14. | Black Fox | Sounds exclusive & edgy. Pair it with a sleek fox-inspired logo and customers will never forget it. |
| 15. | Girls & Curls | A feminine name that's the ideal fit for a salon or haircare brand that specializes in natural hair. |
| 16. | The Shopping Smith | Sounds sophisticated and credible. "Smith" says that you're an expert in the field of shopping. |
| 17. | Droozle Drive | A playful name that would look unique if you changed the "oo" to unique characters and designs. |
| 18. | Bright Delight | A marvelous name. You'll have plenty of room to expand your business and play around with branding. |
| 19. | Goody | Simple, punchy, and an excellent addition to a brand. Might suit an online business best. |
| 20. | Zesty Fresh | An evocative name that suits a fruit brand. This gem will look fantastic if you combine the words. |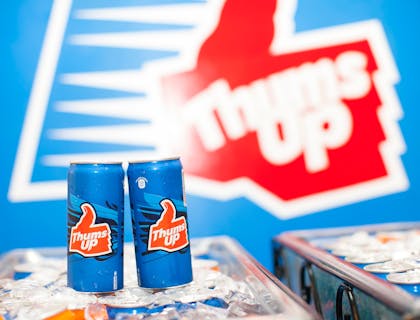 Read about what makes a business name catchy and see a few examples of catchy business name ideas.
More Memorable Business Name Ideas:
Modern Memorable Brand Names:
Salty Shakes.
Jamming Beanz.
Posh Pop!
BobaBright.
Spiral & Sugar.
Unique Memorable Business Names:
Star Harvests.
Panda Heartz.
The Flowering Frog.
Funky Clucks.
Cinemagic.
FAQs:
How can I come up with some memorable business names?
Consider your business's specialty, brand, and target market.
Brainstorm name ideas and feed them to a business name generator.
Ask friends and family for feedback.
Ask potential clients to complete online polls and surveys.
Perform a name availability search.
Choose a name and register it.
What makes a business name memorable?
A business name is considered memorable when it's unique, striking, and makes use of alliteration. Memorable business names can be found in almost all industries, depending on your creativity and business specialty.
What real-life companies have memorable business names?
House & Home.
Annique.
Battle Bunker.
Bidvest Bank.
Nike.