Installment Loan Business Name Ideas:
| Rank | Business Name | Description |
| --- | --- | --- |
| 1. | Savingrant | This catchy mashup is perfect for an organization that provides small business grants and loans. |
| 2. | Grant Payday | Ideal for a pay-day loan business, this simple name tells customers exactly what to expect. |
| 3. | Fundamount | Combining "fund" and "amount," this is a great name for an online installment loan business. |
| 4. | The Grant Credit | Striking and memorable, this name implies the provision of both grants and credit to businesses. |
| 5. | My Bank Fund | "My" personalizes this name which positions your business as a trusted option for accessing funds. |
| 6. | Guarantee Grant | This alliterative name implies that grants are guaranteed through your business. A memorable name. |
| 7. | Fourth Installment | This name is a playful reference to the number of payments that clients can make to pay off a loan. |
| 8. | Payday Glow | A fun, catchy name alluding to the "glow" your clients will have after they use your services. |
| 9. | Grant Push | "Push" implies that your business will strive to provide the best financial assistance possible. |
| 10. | Paymentotal | A quirky mashup implying that clients can access loans with a set deadline and payment structure. |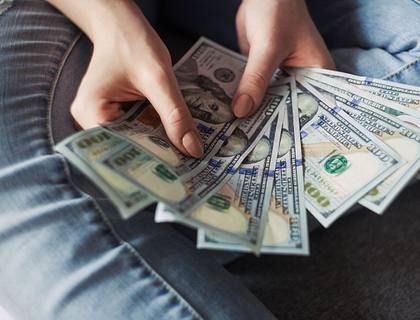 FAQs:
How do I name an installment loan business?
Compile a list of keywords and phrases related to your industry.
Find synonyms for your keywords.
Combine these words to create potential name ideas.
Use a business name generator.
Get feedback on your top choices.
Check domain and state availability for your favorite names.
Secure your chosen business name.
What are some real-life installment loan business names?
Tower Loan.
CashNetUSA.
eMoneyUSA.
AmeriCash Loans.
NiceLoans!
Check 'n Go.
Sun Loan Company.
Alamo City Installment Loans.
What are some good installment loan business names?
Savingrant.
Fundamount.
Payday Glow.
The Grant Credit.
What are some catchy installment loan business names?
Guarantee Grant.
Fourth Installment.
Grant Payday.
Grant Push.
What are some cool installment loan business names?
Grant Push.
Guarantee Grant.
Savingrant.
Payday Glow.
My Bank Fund.
Where can I find a good installment loan business name generator?
Try NameSnack — a free and intuitive business name generator that uses machine learning and instant domain search technology to generate scores of brandable business name ideas. Simply enter a few keywords and you'll have results within moments. If you see an installment loan business name you love, consider purchasing the matching domain name before someone else snaps it up.