Brand Name vs. Business Name:
A business name relates to the entity that promotes or manufactures the products or services, while a brand name refers to the image or personality that a corporation imbues on its items. Brand names are often linked to the brand's identity and how it chooses to portray itself in marketing campaigns and customer relationships.
"Microsoft," for example, is a brand name, but "Microsoft Corporation" is the business's name. However, as evidenced in major brands, such as Chanel and Gucci, the two names are often identical.
How to Come Up With a Brand Name: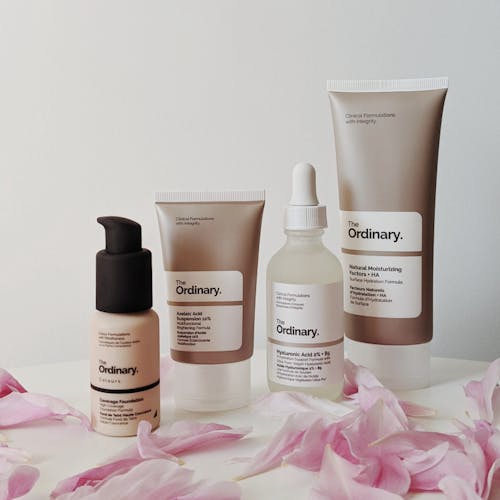 Six helpful steps on how to come up with a brand name.
1.
Construct your brand's identity.
1.1
Determine your brand's style, personality, and core values.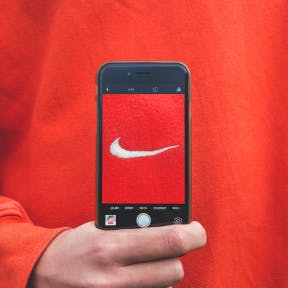 The public opinion of a brand is shaped by how it operates and how it appears. As a result, part of a brand's purpose is to project a favorable image or identity for a company, which is commonly communicated through color, aesthetics, symbolism, and iconography.
Consider the message you want your brand name to convey. For instance, if you want your brand to communicate opulence and a dedication to professional customer service, you'll opt for traditional or sophisticated brand names that exude these qualities.
1.2
Identify keywords that best describe your brand's identity.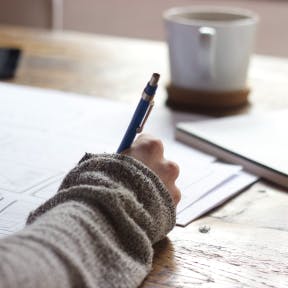 Make a list of at least ten keywords or recognizable phrases that characterize your brand's personality and identity, which include its values, vision, symbolism, and design inspiration.
Popular themes you'd want to be associated with your brand include trustworthiness, integrity, dependability, and creativity.
2.
Consider your target market.
2.1
Identify your ideal target market.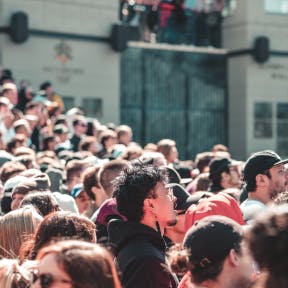 While not everyone who buys your products or services will fall into a perfect profile, knowing who your primary client base is will help you develop marketing tactics and inspire branding ideas.
Start by analyzing your products and/or services. Who would be interested in your goods or services? What are their demographics? Once you're able to answer these questions, you'll have a good starting point for market research, which should focus on your competitors, potential customers, and market trends.
2.2
Decide how you want to connect with your target market.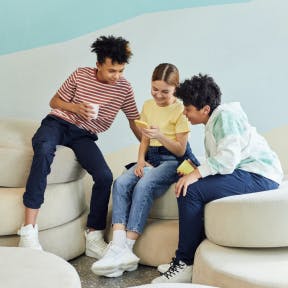 Consult your target market research findings and identify the best methods to reach your customers. This will assist you in narrowing down brand names that appeal to your target markets' tastes and means of communication.
If you're targeting a youthful, fashionable demographic, for example, you'll almost certainly need to invest in a strong social media presence. Research social media brand names that complement social media's innovation and fast-paced environment.
3.
Brainstorm brand name ideas.
3.1
Create a list of name ideas that stand out.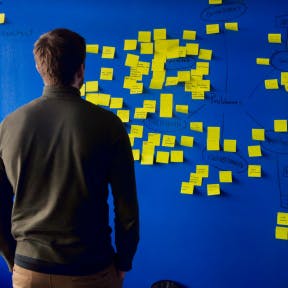 Put together a list of at least ten name ideas based on the keywords that represent your brand. Experiment with different words and mashups to come up with names that are original and interesting.
Tips for brainstorming brand name ideas:
Combine different words to create unique mashups.
Experiment with foreign words as well as those rooted in mythology, lore, and legends.
Consider the demographics of your target market.
Play around with your family name or beloved nicknames.
Use a business name generator for inspiration.
Consider abbreviations or acronyms.
Change the spelling of names and give them a contemporary spin.
Allowing yourself time to become acquainted with name ideas and unique word combinations may make the brainstorming process more enjoyable.
3.2
Research and draw inspiration from your competitors' names.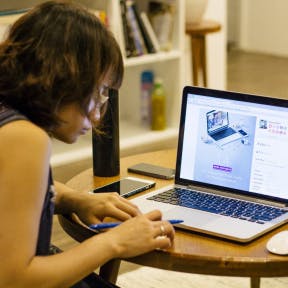 Be inspired by your competitors and businesses in different markets. While your brand name may have a small resemblance to a name in another industry, it's critical that your target consumer can immediately recognize your brand.
Ultimately, you want to identify what symbolism or themes work well for your competitors and try to those characteristics into your name concepts. For instance, if your competitors opt for short, punchy brand name ideas, you'll want to consider finding a name that embraces this trend.
4.
Gather feedback from customers and trusted peers.
4.1
Ask friends and relatives for their honest feedback.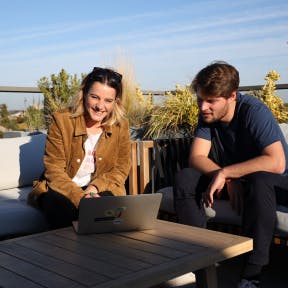 Present your list of name suggestions to trustworthy friends and family and ask for constructive feedback. Their input might assist you in narrowing down your list of name suggestions and identifying name combinations or ideas that others find memorable.
This method can also assist your peers in brainstorming with you and coming up with alternate options that you may have overlooked.
4.2
Conduct online polls and surveys.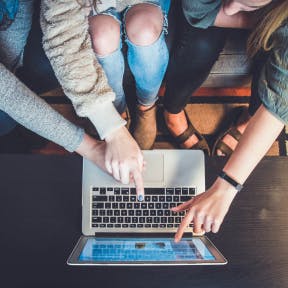 Once you've created a condensed list of name ideas, it's time to test them with your ideal target market. Gather a group of potential customers and ask them to complete a series of polls and surveys to gauge their responses to each name.
5.
Choose a memorable brand name.
5.1
Identify your top name suggestions.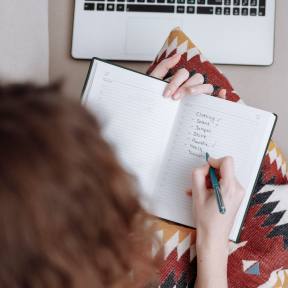 Choose the top three name suggestions from both your trusted peers and potential customers by identifying where they overlap. Do both groups prefer short or long names? Do both your customers and peers navigate toward one specific name? This should give you an idea of which name(s) are favored.
Once you have a clear idea of which name(s) stand out, consult the feedback you received and tweak your name ideas where necessary. Then, choose your top name idea.
5.2
Test your brand name on your products.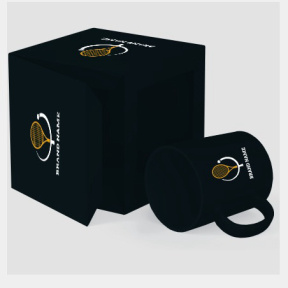 If you're uncertain about a name choice, it helps to envision the name on a logo or branded content. Play around with Zarla's free design and editing tool to see how your name looks in different colors and fonts, and how it appears on promotional products, such as stationery and uniforms.
6.
Secure your brand name.
6.1
Verify that your name is available with the state.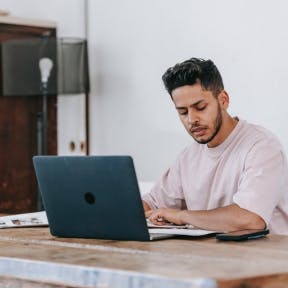 One of the most essential factors in naming a brand is ensuring that it does not conflict with the brand names of your competitors. This could result in confused customers and an unoriginal name choice that fails to stand out in the market.
Conduct a name availability search with your state. Most state websites allow you to search their database of registered business names or fictitious names for free. However, the processes may differ according to each state. Visit your Secretary of State website and navigate to the business section to get started.
6.2
Conduct a trademark search.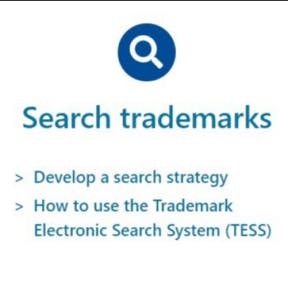 You can conduct a trademark search via the United States Patent and Trademark Office's (USPTO) website. You'll need to search and verify the availability of each name on your list. You will be required to revise your name suggestion if it is too similar to another trademarked name.
6.3
Register your chosen brand name with the state.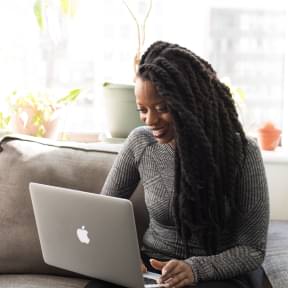 Once you've verified that your ideal brand name is available, it's vital that you register your brand name with the state. In some states, businesses are required to register their "fictitious" or "doing business as (DBA)" name with the state despite that such registration does not offer legal or trademark protection.
See our comprehensive guide that outlines each step of registering a brand name with the state.
6 Types of Brand Names:
1. Abstract names.
Abstract brand names provide the most variety and flexibility, enabling you to try out new branding ideas and expand your business over time. While abstract brand names aren't always recognized as legitimate words or names, they're interesting and distinctive, and they're excellent for marketing initiatives.
Examples:
Nike.
Uniqlo.
ZOLEO.
Hulu.
Kodak.
2. Abbreviated names.
Abbreviated names add a unique, almost modern twist that could also appear abstract. These names are often used when companies want to shorten their formal name to appear innovative and improve brand awareness.
Examples:
Bayerische Motoren Werke AG (BMW).
Bradley, Voorhees & Day (BVD).
Consumer Value Stores (CVS).
United Parcel Service (UPS).
Caterpillar Inc. (CAT).
3. Founder(s') names.
Incorporating a founder's name adds a personal touch that will help establish a trusting relationship with customers. Depending on your aesthetic and branding, you could highlight the name's themes of traditionalism, or you could create a familiar and friendly vibe.
Examples:
Gucci.
Ben & Jerry's.
Chanel.
Jack's Family Restaurants.
A&M Records.
4. Location-based names.
For businesses that want to target their local community or surrounding neighborhoods, it's smart to incorporate a sense of direction in a brand's name. These typically include location words such as "street," "avenue," or "house."
Examples:
Kentucky Fried Chicken.
California Pizza Kitchen.
American Airlines.
New York Life Insurance Company.
India Gate.
5. Descriptive names.
Descriptive names are often lengthy and detailed, incorporating information that outlines the brand's key services. For instance, "Queenie's Hair Salon" lets everyone know that the owner's name is Queenie and they provide hairstyling services. This can help you attract your target market faster.
Examples:
Hank's Olde Irish.
Publix Super Markets.
C&S Wholesale Grocers.
Gordon Food Service.
The Body Shop.
6. Inventive names.
Inventive names allow you room to experiment with unique mashups, word abbreviations, abstract phrases, and names that are not commonly associated with your industry. Their limitless creativity allows you the opportunity to create a brand name that's truly one of a kind.
Examples:
H-E-B.
Tenaska.
Wawa.
Menards.
Hy-Vee.
FAQs:
How do you create a unique brand name?
Determine the personality of your brand and the message you want your name to convey.
Select keywords that accurately describe the ethos of your brand.
Find terms or expressions that are related to your primary products and/or services.
Enter all your keywords into a brand name generator to inspire ideas.
Survey your name ideas online and identify popular choices.
Choose the most unique brand name.
How do I choose a catchy brand name?
Catchy brand names often incorporate repetitive words or sounds that are quick and easy to remember. You'll want to opt for a one-word brand name or an abstract name that's captivating, distinct, and pairs well with your offerings.
What are the six types of brand names (with examples)?
What are the four qualities of a good brand name?
A good brand name should be memorable and easy to pronounce, and it must demonstrate versatility, especially for brands that hope to expand their line of products and/or services over time. It must complement your products' labeling and styling.
What is a powerful brand name?
A powerful brand name is authoritative and commanding, making use of words that highlight the brand's powerful qualities. We've compiled a collection of powerful brand names for various businesses to assist you in the naming process.
What are unique brand names?
BMW.
Sony.
Microsoft.
Chanel.
Fendi.
Caterpillar Inc. (CAT).
Nike.
Coca-Cola.
What is a weak brand name?
A weak brand name is uninspiring and/or forgettable and can, at times, resemble another brand's name too closely. To avoid choosing a weak brand name, research your competitors to identify popular trends and ask potential customers to provide their honest feedback.
How do I make a classy brand name?
To create a classy brand name, identify terms and phrases that complement the keyword, such as "elegant," "refined," "stylish," and "sophisticated." Then, combine these keywords with terms that best describe your brand's personality and offerings. Check out our collection of classy name ideas to help you name your brand.
What name can I give my brand?
Use NameSnack to generate scores of brand name ideas. To get started, simply navigate to the home page and follow the online prompts.
Can I name my brand after myself?
Yes, you can name your brand after your first and/or last name, or you could opt to only include your initials. Popular brands that were named after their founders include Gucci, A&M Records, Burberry, and Ralph Lauren.
What are some brand name ideas?
Novelti.
Dyna.
Zeezle.
Footza.
Trison.
Fenso.
Vestiga.
Illustrio.
Where can I learn how to come up with a brand name and logo?
What are some brand name examples?
Dalleo.
Picti.
Sole Opus.
Poppy & Birdy.
Gragle.
Blume.
Pippy.
Vaxxo.
How do you create a strong brand name?
Draw inspiration from your products and/or services.
Research your competitors' brand names and identify popular terminology.
Come up with a list of keywords that best describe your brand and its offerings.
Feed your keywords to a brand name generator for inspiration.
Compile a list of your top ten business name ideas and ask potential customers for honest feedback.
Choose the best brand name.
Register your business and trade names with the state.
Where can I find a brand name generator?
You can use NameSnack to generate a clever brand name. Simply navigate to the home page and enter keywords that best represent your brand. NameSnack will automatically produce scores of brand name ideas for you to choose from.
What makes a good brand name?
A good brand name is distinctive, marketable, and easy to recall. For the best results, opt for a short, inventive name that will help captivate your target market. Alternatively, location-based or founder names are great for adding a familiar touch to a brand's identity.
What are some famous brand names?
Apple.
Chanel.
Google.
Amazon.
PayPal.
Samsung.
Cisco.
Prada.