Dump Trailer Business Name Ideas:
| Rank | Business Name | Description |
| --- | --- | --- |
| 1. | Rent A Dumper | This is a name that suggests an instant solution for those requiring dumping services on a temporary basis. The word "Dumper" also alludes to a person with expertise and practical knowledge, which creates a feeling of trustworthiness. |
| 2. | EasiDump Trailers | A name that will perfectly suit a dump trailer distribution or manufacturing company. It suggests ease of use in a creative, playful way and will be sure to entice prospective customers looking to purchase dump trailers. |
| 3. | Buddy's Dumping Trailers | The name "Buddy" adds a personal touch to this name. It suggests friendliness and approachability. This name will appeal to those working on home renovations or landscaping projects with loads of garden waste, soil, or rubble to haul away. |
| 4. | The Dumping Kings | This is a witty name that leaves no room for speculation about the professionalism and experience offered by this business. It would be a great match for a dump trailer service or manufacturing company. |
| 5. | Go Dump Trailers | A name that hints at a dump trailer service that takes care of problematic loads on behalf of customers who aren't equipped to haul away big loads to dump sites. This is a great name for a small local business serving a community. |
| 6. | Dump Trailer Solutions | A straightforward, yet professional name. It alludes to specialized services and the ability to meet various dump trailer needs. This name will work well for dump trailer manufacturers or distributors. |
| 7. | One-Day Dump Trailers | This is a descriptive name that will draw attention to a dump trailer rental service. The name also suggests speedy efficiency, with loads taken care of in a single day. It is guaranteed to appeal to those working on short-term projects. |
| 8. | Hi-Lift Dump Trailers | This name is strongly descriptive. It evokes images of dump trailers with sophisticated hydraulic lift mechanisms. It is a fitting name for a company wanting to showcase its dump trailers' capabilities and uses. |
| 9. | Dump It Trailers | A name that divides the dump trailer concept with the word "It" in a witty way. This hints at a solution for homeowners with larger than average loads that need to be transported or disposed of promptly and efficiently. |
| 10. | Power Lift Trailers | This is a simple and effective name that suggests hydraulic technology and expertise. The word "power" will be sure to attract customers who need heavier than average loads to be hauled away or transported. |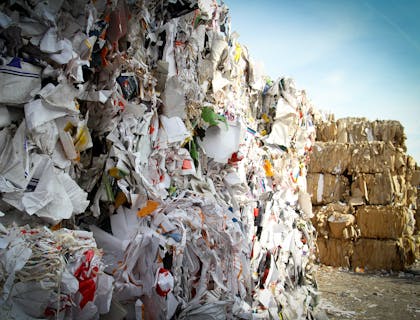 More Dump Trailer Business Name Ideas:
Catchy Dump Trailer Business Names:
TrashNow.
Dump 'n' Ride.
KiwkTrash.
The Dump Haulers.
Trash4Trailer.
Cool Dump Trailer Business Names:
The Dump Decode.
My Trash Solution.
Tradesman Haul Co.
Dump'Em Dudes.
Batch o' Waste.
FAQs:
How do you name a dump trailer business?
List keywords that best describe your dump trailer business's specialty, services, and some main points about the trailer(s) you'll use.
Try combining your keywords or feed them into a business name generator to create name ideas.
Jot down your favorite name options and ask for feedback from friends.
Choose the most popular name and check its availability.
Register your new business name.
What are some real-life dump trailer business names?
Hauls All Dump Trailer Rental.
TrailersPlus.
CMR Dump Trailer Rentals LLC.
Quality Dump Trailer Repair.
U Dump Trailers.