Crisis Pregnancy Center Business Name Ideas:
| Rank | Business Name | Description |
| --- | --- | --- |
| 1. | Crisis Childbirth | A strong and memorable name for a pregnancy center that specializes in high-risk childbirth. |
| 2. | Center Birth | "Center" suggests that your business is the number one spot for birth procedures and medical help. |
| 3. | Center Progress | "Progress" implies clients leave the facility satisfied with their development and treatment. |
| 4. | Progress Counsel | A less traditional name but it has a nice ring to it and is great for marketing purposes. |
| 5. | Counsel Pregnancy | This is a great name if your business specializes in providing pregnancy counseling and advice. |
| 6. | Childbirth Community | "Community" implies the business is family-oriented, inspiring a sense of comfort and peace. |
| 7. | Childbirth Counsel | "Counsel" refers to the counseling and aid clients receive before, during, and after childbirth. |
| 8. | Childbirth Center | A straight forward name that instantly tells clients about the main service your business provides. |
| 9. | Birth Progress | A good name for a personalized birthing app that tracks the progress of the pregnancy. |
| 10. | Crisis Birth | A simple yet effective name that's great for those who are experts in crisis pregnancies and births. |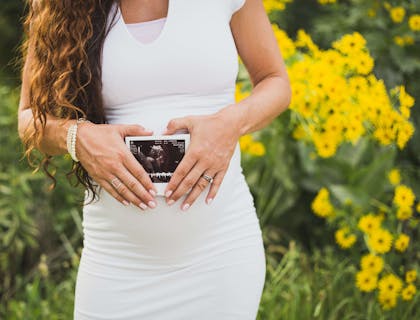 More Crisis Pregnancy Center Business Name Ideas:
Unique Crisis Pregnancy Center Business Names:
Teen Birth Center.
Covantage Pregnancy.
Lighthouse Pregnancy.
MomDoc Plus.
Unborn Heroes.
Catchy Crisis Pregnancy Center Business Names:
We Help Ultrasound.
Life Well Pregnancy.
Preferred Parenthood.
Center Life Pro.
Birth Again Today.
Cool Crisis Pregnancy Center Business Names:
Birth in Peace.
Hope to Begin.
Women Care Now.
Pregnancy Start.
Moms Are Coming.
FAQs:
How do I choose a crisis pregnancy center business name?
Review marketing and business plans.
Brainstorm at least 10 business names.
Use a business name generator.
Ask for feedback from friends and family.
Conduct a Google and trademark search.
Choose a name and register with the state.
What are some famous crisis pregnancy center business names?
Care Net.
Legacy Pregnancy Center.
The Life Center.
The Pregnancy Help Center.
The Oasis Crisis Pregnancy Centre.