Wedding Business Name Ideas:
| Rank | Business Name | Description |
| --- | --- | --- |
| 1. | Soon To Be | Draw attention to your wedding-related business with this simple yet memorable name idea. |
| 2. | The Love Registry | A charming name for a registry service that captures the essence of weddings. |
| 3. | WedSnaps | This cool name idea is perfect for a wedding photo app or photography business. |
| 4. | Diamond Darling | This alliterative name evokes images of sparkling rings. A perfect name for a wedding jewelry brand. |
| 5. | Just Married | A simple yet effective name that can be adopted by any wedding-related business. |
| 6. | Faith & Love Events | This elegant name draws on the themes of trust and unconditional love in a marriage. |
| 7. | The Big Day | A fun and quirky name that's sure to attract couples who are planning a wedding. |
| 8. | Shower with Love | This cute name idea alludes to a bridal shower where the bride-to-be is spoiled by her guests. |
| 9. | Ever After | A memorable name idea that offers lots of branding opportunities. |
| 10. | Wedded Bliss Atelier | This sophisticated name is perfect for a bridal boutique. |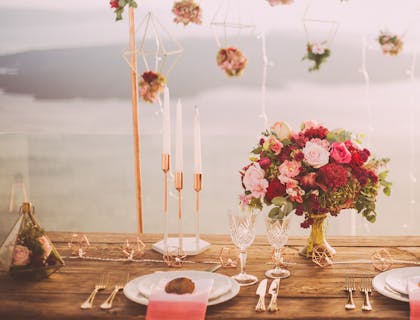 More Wedding Business Name Ideas:
Cool Wedding Business Names:
The White Rose Bride.
Proud Moments Bridal.
Wedding Bloom Shop.
The Divine Ring.
I Do Rings Forever.
Good Wedding Shop Names:
White Ring Creations.
Luna Love & Designs.
J'adorese.
A Wedding Day Glo.
Cherry Blossomed.
Catchy Names for Wedding Packages:
White Swans Bridal.
Luv a Ring.
White Gloved Owl.
I Do the Ring.
White Rose and Apple.
Romantic Wedding Store Names:
Crown Heart Boutique.
All Things Roses.
The Petals & Twigs.
Truly White Weddings.
Sisters Serenity.
Beautiful Wedding Boutique Names:
Roses Forever.
Sole Dream Boutique.
Crowning Violets.
New Love's Jewels.
Siren's Wings.
Good Wedding Company Names:
Passionate Cakes.
Simple Eternal.
White Light Weddings.
Wedding by Alana.
Elegance by Anne.
Excellent Wedding Venue Names:
Marry Me Co.
Jill and Joe's.
Weddings on Main.
My Brightest Day.
White Dove Romantics.
Wedding Page Name for Instagram:
White Heart Weddings.
Sunrise Bride.
Silk Me White.
Sunrise Strolls.
I Do Pronto.
FAQs:
How do I come up with a catchy wedding business name?
List wedding-related names, keywords, and phrases.
Combine keywords to form names.
Ask potential customers, friends, and family for feedback.
Check the domain and state availability of your favorite name ideas.
Select a wedding business name and register it.
Where can I find a wedding business name generator?
Try Namesnack — you can generate scores of free wedding business name ideas by simply inputting a few keywords.