Ultrasound Imaging Center Business Name Ideas:
| Rank | Business Name | Description |
| --- | --- | --- |
| 1. | The Scan Imaging | A trendy, creative name idea that tells clients what your specialized medical center does. |
| 2. | Ultrasound House | This name idea is more inviting and calming than a more technical name and will attract clients. |
| 3. | My Photo Ultrasound | "My" personalizes this name that will attract expectant mothers wanting photos of their infants. |
| 4. | Fair Imaging | A play on "fair" meaning pretty or trustworthy. |
| 5. | Ultrasound Spot | Declare your center to be the number one spot for ultrasounds with this fun, creative name idea. |
| 6. | Imaging Facility | A technical, professional name idea that tells clients what services you offer. |
| 7. | Diagnostic Photo | Tell clients what you do in a roundabout way with this creative name idea. |
| 8. | My Diagnostic Facility | A professional name idea that will not limit your medical center's future growth. |
| 9. | Resolution Imaging | Attract clients with this clinical name idea that promises high resolution ultrasound imaging. |
| 10. | Clinically Ultrasound | This unique name idea promises a professional, clinical atmosphere to inspire trust in clients. |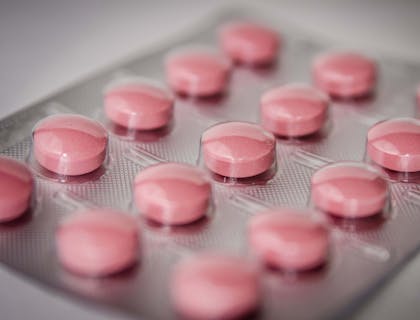 More Ultrasound Imaging Center Business Name Ideas:
Unique Ultrasound Business Names:
Sonora Sonography.
Sonar Valley.
Insight Sonography.
CereTech Imaging.
Sonoma Diagnostic.
Catchy Ultrasound Imaging Center Names:
MedStar Image Health.
Imaging at Work.
NuQuest Imaging.
VCA Medical Imaging.
CureTech Imaging.
Cool Ultrasound Imaging Center Names:
I-Tech Ultrasound.
My Scan Life.
AZ MediScan.
iShine Radiology.
Vivecare Ultrasound.
Great Ultrasound Company Names:
Electrosonic Imaging.
Ultrasound Quest.
MediSun Radiology.
Shaw Medical Imaging.
Serena Imaging.
FAQs:
How do I choose an ultrasound imaging center name?
Review your business plan and ideal customer profile and create a list of related keywords.
Research and add industry-related keywords to your list.
Combine your keywords or run them through NameSnack's business name generator.
Check the domain and state availability for your favorite names.
Ask for feedback on your top choices.
What are some real-life ultrasound imaging center names?
Preferred Imaging.
Envision Imaging.
The Ultrasound Center.
Center for Diagnostic Imaging.
Inspira Imaging Center.