Tax Preparation Business Name Ideas:
| Rank | Business Name | Description |
| --- | --- | --- |
| 1. | KarmaTax | "Karma" hints at good fortune, while the word "tax" helps to explain what the business does. |
| 2. | TaxNerd | This name is descriptive, a little self deprecating, and suggestive of a precise service. |
| 3. | MyTax | "My" gives a more personal feel, suggesting that the business will help with your tax situation. |
| 4. | TaxInsider | This name presents a confident image, as though your tax specialists have "insider" knowledge. |
| 5. | TaxCredit | When it comes to taxes, credit is a positive thing, which makes this name a great choice. |
| 6. | BalanceNerd | A good choice for a business that wants to be known for reliability and accuracy in tax preparation. |
| 7. | InsideRevenue | A confident name for a tax preparation service that serves business clients. |
| 8. | TaxSpace | "Space" suggests a place where taxes are clearly understood. |
| 9. | TaxScape | A play on "landscape," this name connotes a place that has a firm grasp on all tax-related matters. |
| 10. | TrueTax | Honesty and accuracy are summed up well in this descriptive and compelling name. |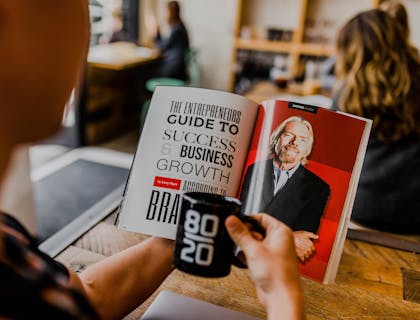 FAQS:
How do I name my tax business?
Try to focus on names that are descriptive and suggest competency with taxes. Usually, including the word "tax" in the name is a good way to let people know what the business does.
What is a tax preparer called?
A tax preparer is also sometimes called an income tax preparer. You do not need to be an accountant to prepare taxes.
Where can I find a tax business name generator?
What are some good tax preparation business names?
KarmaTax.
TaxNerd.
MyTax.
TaxInsider.
BalanceNerd.
What are some creative tax preparation names?
TaxNerd.
TrueTax.
TaxScape.
TaxInsider.
TaxSpace.
What are some unique income tax company names?
MyTax.
TaxCredit.
InsideRevenue.
TaxNerd.
KarmaTax.
What are some good tax firm names?
TaxScape.
TaxInsider.
TrueTax.
TaxCredit.
MyTax.
What are some names of tax companies?
Deloitte.
Ernst & Young.
TaxTim.
PricewaterhouseCoopers.
Jackson Hewitt.
What are some fun business names for tax services?
Tax Taekwondo.
Life and Taxes.
Tommy the Taxman.
Financial Friends.
What are some great tax business names?
TaxSpace.
TrueTax.
TaxCredit.
MyTax.
TaxNerd.