Tax Preparation Business Name Ideas:
| Rank | Business Name | Description |
| --- | --- | --- |
| 1. | KarmaTax | "Karma" hints at good fortune, while the word "tax" helps to explain what the business does. |
| 2. | TaxNerd | This name is descriptive, a little self deprecating, and suggestive of a precise service. |
| 3. | MyTax | "My" gives a more personal feel, suggesting that the business will help with your tax situation. |
| 4. | TaxInsider | This name presents a confident image, as though your tax specialists have "insider" knowledge. |
| 5. | TaxCredit | When it comes to taxes, credit is a positive thing, which makes this name a great choice. |
| 6. | BalanceNerd | A good choice for a business that wants to be known for reliability and accuracy in tax preparation. |
| 7. | InsideRevenue | A confident name for a tax preparation service that serves business clients. |
| 8. | TaxSpace | "Space" suggests a place where taxes are clearly understood. |
| 9. | TaxScape | A play on "landscape," this name connotes a place that has a firm grasp on all tax-related matters. |
| 10. | TrueTax | Honesty and accuracy are summed up well in this descriptive and compelling name. |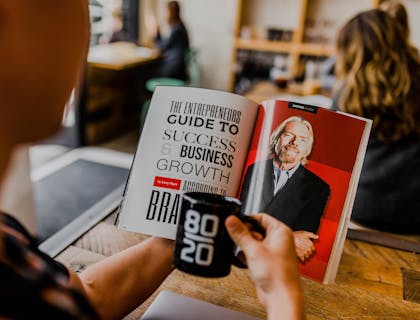 More Tax Preparation Business Name Ideas:
Good Tax Preparation Business Names:
My Prep Guy.
Genie Tax Services.
Calculate It Ltd.
Xtreme Tax Pros.
EZ Tax Concepts.
Creative Tax Preparation Business Names:
IdealiGeeks.
The Tax Math.
The Prep Man.
Calculators by Name.
Tax-Ready Expert.
Unique Income Tax Company Names:
Tax Doc Heroes.
The Prep Experts.
EZ-IT Tax Solutions.
A+ Tax Chek.
Tax Doc Genie.
Great Tax Business Names:
Tax-Time Heroes.
Master CPA Concepts.
One Call Tax Service.
Taxhelper.Com.
Tax Preparation 101.
FAQs:
How do I name my tax business?
Try to focus on names that are descriptive and suggest competency with taxes. Usually, including the word "tax" in the name is a good way to let people know what the business does. See our collection of tax preparation business names for ideas or use a business name generator to create your own.
Where can I find a tax business name generator?
Use NameSnack to create scores of brandable tax preparation business names for free.
What are some names of existing tax companies?
H&R Block.
Jackson Hewitt.
Deloitte.
Ernst & Young.
PricewaterhouseCoopers.