Accounting Business Name Ideas:
| Rank | Business Name | Description |
| --- | --- | --- |
| 1. | MagicAccounting | 'Magic' hints at your accounting mastery. A great name for an accounting business. |
| 2. | SoundAccounting | A catchy name that rolls off the tongue. 'Sound' also suggests you give clients peace of mind. |
| 3. | Accounting Pro | 'Pro' tells your customers you are the go-to accounting guru. |
| 4. | ProfessionalAccounting | A name that tells your customers exactly what you do. You offer a professional accounting service. |
| 5. | BalanceAccount | A clever play on the word 'balance,' and works well as an accounting business name. |
| 6. | Book Balance | A fun, catchy name that tells the customer exactly what you get done. You balance the books. |
| 7. | AccountPlan | 'Plan' suggests to your customers that you provide a plan to manage their finances. |
| 8. | My Sound Finance | 'My' imparts a sense of familiarity on the customer. You are an accounting business they can trust. |
| 9. | The Accounting Wizard | 'Wizard' speaks to your prowess with managing the books. You make it seem like magic. |
| 10. | FinanceBalance | Two words that combine to great effect. You balance the finances of your clients. |
| 11. | BalanceWizard | 'Balance' suggests you specialize in keeping customers' accounts looking healthy. |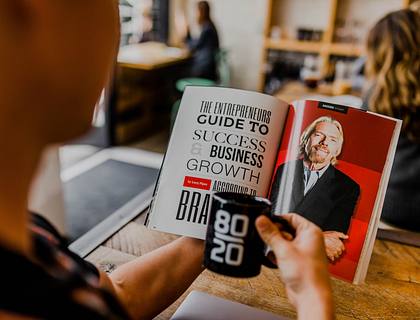 FAQs:
What are some good accounting business names?
MagicAccounting.
SoundAccounting.
Accounting Pro.
ProfessionalAccounting.
BalanceAccount.
How do you come up with an accounting business name?
Brainstorm some potential names.
Think about words and concepts related to your accounting business, target audience, and mission statement.
Try combining words or use a business name generator.
Review and reflect on your list.
Gain feedback.
Secure the name.
What are some famous accounting business names?
Deloitte.
Ernst & Young LLP.
Grant Thornton.
RSM US.
KPMG.
What are some catchy accounting business names?
SoundAccounting.
Book Balance.
FinanceBalance.
What are some unique accounting business names?
Book Balance.
My Sound Finance.
The Accounting Wizard.
Where can I find a good accounting business name generator?
Try NameSnack — a free and intuitive business name generator that uses machine learning and instant domain search technology to generate scores of brandable business name ideas. Simply enter a few keywords and you'll have results within moments. If you see an accounting business name you love, consider purchasing the matching domain name before someone else snaps it up.