Mobile Home Park Name Ideas
| Rank | Name | Description |
| --- | --- | --- |
| 1. | Peak Oceanview | The perfect choice for a deluxe mobile home park. Great for those with a taste for the finer things. |
| 2. | Haven Coastal | "Haven" may hint at a kid-friendly mobile home park. Wonderful for a park on the coast. |
| 3. | Trailer Creek | A simple name. Fitting for a mountainous mobile home park. |
| 4. | Wild Oceanview | Perfect for a resort-style mobile home park. May attract affluent clientele. |
| 5. | Cove Hills | "Cove" brings to mind a sheltered space, where your family will be protected from the elements. |
| 6. | Grandview Blue | Imagine a mobile home park where senior citizens can retire in the lap of luxury. |
| 7. | The Creek Estate | Has an upmarket feel to it. Great for a mobile home park with a central location. |
| 8. | Gorgeous Peak | "Peak" may imply a mobile home park on a mountain range. Evokes scenic, peaceful imagery. |
| 9. | Clearwater Hill | A strong and versatile name. Think freshwater, clear skies, and air free of pollution. |
| 10. | Lake Golden | "Golden" has connotations of luxury, warmth, & sunshine. The perfect mobile home park for families. |
| 11. | Mobile Hills | A memorable name for a chain of mobile home parks. |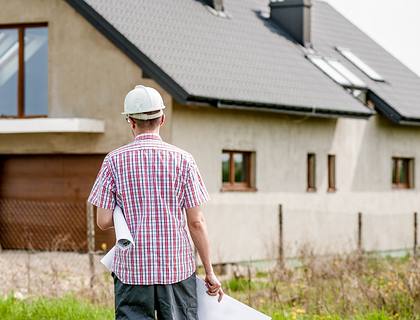 Find inspiration with our list of sophisticated name ideas for a home developer business.
FAQs:
What are some unique mobile home park names?
Peak Oceanview.
Haven Coastal.
Trailer Creek.
Wild Oceanview.
Cove Hills.
What are some cool names for mobile parks?
Gorgeous Park.
Estate Cove.
Lake Pristine.
Oceanview Crest.
The Creek Estate.
What are some memorable names for mobile parks?
Gorgeous Peak.
Clearwater Hill.
Lake Golden.
Amazing Hills.
Mobile Hills.
How do I pick a name for my mobile park?
Establish the type of mobile home park you'll be, your target audience, & brand values.
Look for keywords by examining your surroundings.
Analyze existing mobile home park names.
List keywords & combine them to come up with names.
Feed some keywords through NameSnack.
Share your top names with friends and family.
Register your best name.
What are some names of existing mobile parks?
Palm Harbor.
Americana Mobile Home Park.
Southfork Mobile Home Park.
Corona La Linda Mobile Home.
Fox Hollow Mobile Home Community.
Where can I find a good mobile home park name generator?
Try NameSnack — a free and intuitive business name generator that uses machine learning and instant domain search technology to generate scores of brandable business name ideas. Simply enter a few keywords and you'll have results within moments. If you see a mobile home park name you love, consider purchasing the matching domain name before someone else snaps it up.