Mobile Home Dealership Name Ideas
| Rank | Name | Description |
| --- | --- | --- |
| 1. | Little Serene Mobile Homes | A lovely name for a dealership that sells mobile home cabins perfect for small families. |
| 2. | Quick Comfort | A catchy and memorable name. Suggests efficient and hassle-free mobile home installations. |
| 3. | Wonderful Eco Homes | Great for a mobile home dealership that has a small carbon footprint. |
| 4. | Go Comfy House | Suitable for a quick service mobile home dealership, where the client's comfort is the top priority. |
| 5. | Reliable Brother Mobile Homes | A wonderful name for a friendly mobile home dealership. These installers stick to deadlines. |
| 6. | Go Eco Wood Housing | May attract clients who are interested in sustainable, environmentally-friendly mobile homes. |
| 7. | Wood Budget Mobile Homes | Descriptive. A great name for a practical mobile home dealership that offers affordable housing. |
| 8. | Comfy Village | A cute name. May attract families with little kids. Suggestive of child-friendly mobile homes. |
| 9. | Installation Eco Homes | A simple name for a modern, eco-friendly mobile home dealership. Great logo possibilities. |
| 10. | Comfy Mobile Homes | Simple, yet descriptive. A good choice for a place that sells mobile homes in a variety of sizes. |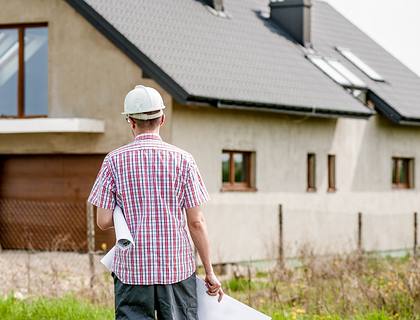 Find inspiration with our list of sophisticated name ideas for a home developer business.
FAQs:
What are some unique names for mobile home dealerships?
Little Serene Mobile Homes.
Quick Comfort.
Wonderful Eco Homes.
Go Comfy House.
Installation Eco Homes.
What are some cool names for mobile home dealerships?
My Nation Mobile.
Golden Installation Homes.
Reliable Brother Mobile Homes.
The Sunny Installation.
Family Installation Homes.
What are some memorable names for mobile home dealerships?
Go Eco Wood Housing.
Wood Budget Mobile Homes.
Comfy Village.
Comfy Mobile Homes.
Built Factory.
How do I pick a name for my mobile home dealership?
Establish your brand values, the type of mobile homes you'll sell, and who you'll sell them to.
Examine the names of existing mobile home dealerships and make notes.
List keywords & combine them to come up with dealership names.
Feed some keywords through NameSnack.
Share your top names with friends and family.
Register your best name.
What are some names of established mobile home dealerships?
American Mobile Homes, Inc.
Clayton Homes of Lakeland.
Winter Texan Mobile Home Sales.
MHVillage.
Factory Select Homes.
Where can I find a good mobile home dealership name generator?
Try NameSnack — a free and intuitive business name generator that uses machine learning and instant domain search technology to generate scores of brandable business name ideas. Simply enter a few keywords and you'll have results within moments. If you see a mobile home dealership name you love, consider purchasing the matching domain name before someone else snaps it up.