Maze Business Name Ideas:
| Rank | Business Name | Description |
| --- | --- | --- |
| 1. | Magic Labyrinth | A striking name idea that suggests a mystical and challenging journey for all. |
| 2. | A-Visual-Maze | A cool, modern name suggesting a visually epic experience for patrons. |
| 3. | MirrorMazing | A fun, catchy name idea for a life-size maze of mirrors. |
| 4. | Centerpoint Maze Co. | This clever name references the center of a maze, which historically represents calmness. |
| 5. | Adventure Maize | A great name for a company that specializes in corn maize mazes. |
| 6. | Find Your Way Out Mazes | A straightforward name that tells potential customers exactly what to expect from your business. |
| 7. | Mystery Twist | This fun name alludes to the challenging and mysterious nature of mazes. |
| 8. | Mazest | A simple name for your maze company. Easy to remember. |
| 9. | The Puzzle Maze | Suggests a fun yet challenging maze filled with puzzles to help patrons find their way out. |
| 10. | Crazy Mirror Maze | This attention-grabbing name suggests a fun and exhilarating experience. |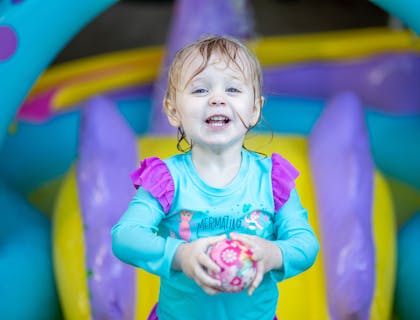 More Maze Business Name Ideas:
Good Maze Business Names:
Paradise Maze.
Trails Of Madness.
Illusion Lane.
Mazaway.
The Puzzle Route.
Catchy Maze Business Names:
Twist And Scram.
Maze Of Mystery.
Puzzling Paths.
The Wild Ways.
Perplexing Passages.
Cool Maze Game Names:
Neptune's Labyrinth.
Mazoleum.
The Muddle Network.
Alice's Maze.
The Mummy's Chamber.
Creative Maze Business Names:
Leap Frog Escape.
Maze My Brain.
Mind The Twists.
Wayward Walks.
Monkeyslope Maze.
Unique Corn Maze Business Names:
Twisted Cornway.
Mystic Maize Meander.
Fancy Fields Of Gold.
Corn Corridors.
Manic Maize Trot.
FAQs:
How can I come up with maze business names?
Think about your business character and any themes, phrases, and synonyms related to your business.
Create a list of keywords and combine them to form name ideas, or use a business name generator.
Get feedback from your peers.
Check the availability of your shortlisted names.
Register your chosen name with the state.