Liquor Store Business Name Ideas:
| Rank | Business Name | Description |
| --- | --- | --- |
| 1. | Boozy Boulevard | A fun name that harnesses alliteration to leave a lasting impression. |
| 2. | The Liquor Emporium | Suggests that customers will have access to a wide range of alcoholic beverages. |
| 3. | Specialty Sip | Sounds refined. Ideal for a business that stocks premium alcohol. |
| 4. | The Booze Pad | A cool name that offers a sense of familiarity, which may attract customers. |
| 5. | Spirit in a Bottle | An overt reference to the type of alcohol, and a subtle nod to the liquid courage in each bottle. |
| 6. | Pour Decisions | References the consequences of alcohol-induced disinhibition in a lighthearted way. |
| 7. | Little Liquor | A cute, alliterative name that conjures images of single-serve bottles of alcohol. |
| 8. | Spirited Away | A punny name that references the effects of alcohol consumption. |
| 9. | Better Booze | For a store that sells great liquor at competitive prices. Made catchy by the use of alliteration. |
| 10. | Local Liquor | Any customer who can say this name five times on a return trip to your store deserves free booze. |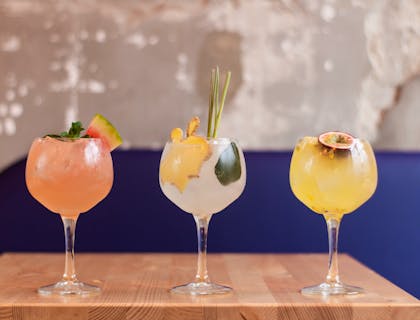 More Liquor Store Business Name Ideas:
Cool Liquor Store Names:
The Whiskey Star.
Smoky's Liquor.
The Barrel Stomper.
The Sweet Palate Co.
Papa's Bourbon Barrel.
Unique Liquor Store Names:
Crazy 8 Liquor.
The Happy Pint.
Old Rose.
Tipsy Potions.
The Wild Bourbon.
Catchy Liquor Store Names:
Savour Spirits.
Salty Sweet.
The Taste Taven.
Pour-Full.
The Strong Swig.
Memorable Alcoholic Drink Business Names:
Fast Flasks.
Shake 'n' Scotch.
The Gin Fizz.
Wild Elixirs.
Sauvignon Anonymous.
Best Liquor Store Names:
The Liquor Closet.
Brewery Market.
The Fruity Stream.
Brandy's Mill.
Ivy Juice.
Great Liquor Store Business Names:
Hammered Haven.
Pint Pipers.
True Beverage Co.
Corkscrew Social.
The Chardonnay Maven.
Creative Liquor Store Names:
Liquozone.
Noble Wines.
Fury Vino.
Fuzion Liquors.
Bitter Thunder.
Funny Liquor Store Names:
Wild Jug.
Total Bottles.
Bar-Tinder.
The Beverage Bever.
Madtown Sip.
FAQs:
How do I choose a name for my liquor store?
Combine keywords or use a business name generator.
List your favorite ideas.
Ask likely patrons and trusted coworkers to share their thoughts on your remaining options.
Determine which names are catchy and congruent with your ideal brand identity.
Wait to see what grows on you.
Check if you can register your favorite business name.
Where can I find a liquor store name generator?
You can use Namesnack to generate thousands of liquor store name ideas for free by simply inputting a few keywords.
What are some well-known names of liquor stores?
Cork & Bottle
Silver Liquor Market.
Cellar 53 Wine & Spirits.
Hi-Lo Liquor Market.
LAX Wine & Spirits.