Lighting Store Business Name Ideas:
| Rank | Business Name | Description |
| --- | --- | --- |
| 1. | Flicker Shine | "Flicker" refers to quick movement of light, which may suggest speedy service from this store. |
| 2. | Shine Retail | "Shine" suggests excellence, making this a good choice for a top-tier lighting store. |
| 3. | Online Energy | A really catchy name for an online lighting shop. |
| 4. | Illuminate Station | A memorable name. "Station" subtly implies customers should stop and come into the store. |
| 5. | The Online Shine | A catchy, memorable choice for a quirky, modern e-commerce lighting store. |
| 6. | Lightinglow | A play on "lighting", "glow," and/or "low." Great for a company that creates high and low lighting. |
| 7. | Shine Start | "Start" subtly suggests customers should begin their search for the perfect lighting here. |
| 8. | Outlight | A play on the word "outshine." A great choice for a company focused on outdoor light fixtures. |
| 9. | Bright Store | A simple and solid choice for a well-lit store that sells a variety of light fixtures. |
| 10. | Office Energy | An appealing and catchy name for a lighting store that sells light fixtures used in the office. |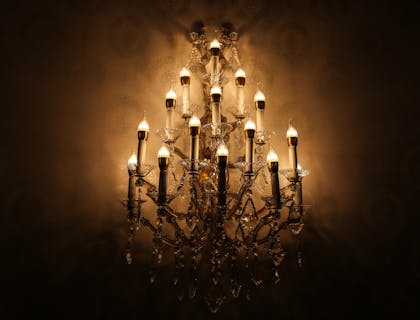 More Lighting Store Business Name Ideas:
Creative Lighting Company Names:
Lila Lighting.
Lightverse.
Solarfence Lighting.
Sunburst.
Uptown Lights Studio.
Good Lighting Store Names:
Logic Plus Lighting.
Lumintec Lighting.
Daylight Glow.
Shinex.
Dream Lumina.
Cool Lighting Store Names:
Bolt Lighting Group.
LampMaster.
Blacklight Visual.
Sunstorm Lighting.
FlashLights.
Unique Lighting Store Brand Names:
Glow Light Imaging.
Luminus Art.
Lamp Power Home.
Delux Lighting.
Lumin Global.
Great Lighting Shop Names:
LED Leaders.
White Lighting Lab.
Glow-Getters.
Swan Bright.
The Lighting Wizard.
FAQs:
How do I pick a name for my lighting store business?
Decide which audience you want to appeal to, the type of light fixtures you will sell, and whether you'll have an online store, a physical showroom, or both.
Conduct industry research and analyze the names of your competitors.
Make a list of the best names and narrow it down.
Share your name ideas online, and with friends, family, and colleagues.
Select the best name and register it.
Where can I find lighting shop name ideas?
You can take a look at our list of lighting business names for inspiration, or use our business name generator to create a unique name using a few keywords.
What are some real lighting company names?
The Light House.
Beam.
Bellacor.
Crate & Barrel.
Beautiful Halo.
Lumens.
Lightology.
Shades of Light.