Dumpster Business Name Ideas:
| Rank | Business Name | Description |
| --- | --- | --- |
| 1. | DumpStar | A modern name that would absolutely sparkle next to a star logo. Also offers good growth potential. |
| 2. | Bin Bay | A catchy name that simply rolls off the tongue. "Bay" labels your business as the top spot for bins. |
| 3. | Dumpster Boys | Trustworthy & genuine. Sounds like a neighborhood favorite. Could suit a family run business. |
| 4. | Mind The Dump | Marketable name that would look amazing next to a bin-inspired logo. Think black & red branding. |
| 5. | The Dump Dive | A playful name that will attract the right target market. "Dive" hints that customers have options. |
| 6. | Bio Bin | Catchy name. Consider combining the words and adding a leaf to both tittles for an added wow factor. |
| 7. | Dump To Go | An inventive name that offers great slogan opportunities. Suited for a mobile dumpster service. |
| 8. | Sir Ditch | Intriguing name that'll have clients looking twice. "Ditch" means discard and "sir" adds authority. |
| 9. | Funky Junkster Co. | "Funky" could refer to the smell of dumpsters or imply that you offer a variety of artistic bins. |
| 10. | Dumper | Simple, direct, and marketable. Would look sophisticated in all caps. Great slogan possibilities. |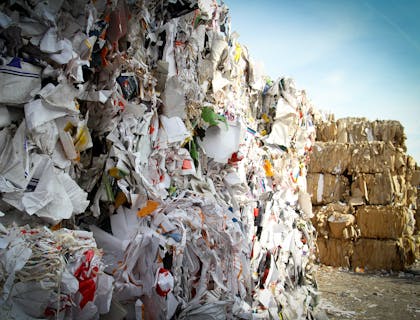 Dumpster Business Names Ideas:
Catchy Dumpster Business Names:
Dump N' Shine.
GetRid Goods.
Dunkmart.
WasteGo.
StorQuest Disposals.
Smart Dumpster Business Names:
DisposeMe.
Junked World.
A+ Bins.
Super Clean Madison.
Trap'd Village Dumps.
Good Dumpster Business Names:
The Snappy Pick-Up.
Junk-O-Logistics.
Urban Waste Mart.
Dump City USA.
Thirsty for Trash.
Best Dumpster Business Names:
Waste Bags Depot.
Lucky Junk.
Punk Cans.
Aloha Dump.
The Arizona Junk Man.
Funny Dumpster Rental Names:
Dump my Load.
Trash Invaders.
Out and About.
Junk in that Trunk.
Stinky Phill.
FAQs:
How do I choose a good dumpster business names?
What are some examples of existing dumpster business names?
Boomster Junkies.
Go Local Waste.
Dump And Find.
My Trash Depot.
Jubilee Waste.