Diagnostic Service Business Name Ideas:
| Rank | Business Name | Description |
| --- | --- | --- |
| 1. | LogiCare Labs | A name that is easy to remember and combines the concepts of logic and care. |
| 2. | The Health Grade | A clean and simple name that suggests professionalism and expertise. |
| 3. | Health Element Labs | An uncomplicated and compelling name that is suitable for a medical diagnostic center. |
| 4. | Carat Medical | An elegant and prestigious name that suggests advanced technology and diagnostic service excellence. |
| 5. | Medtech Mind | A catchy name that is suitable for a medical diagnostic services or medical technology business. |
| 6. | Clear Line Labs | A memorable name that implies high quality standards and efficiency. |
| 7. | Sight Pharma | An easy and creative name suitable for any medical diagnostic business. |
| 8. | Alpha Grasp | A creative name that implies ambition and a strong drive to achieve excellence. A great diagnostic company name. |
| 9. | Discover Labs | A simple name that is easy to remember and makes a refined, professional impression. |
| 10. | Med Sci Labs | An easygoing combination of the words "medical," "scientific," and "laboratories." |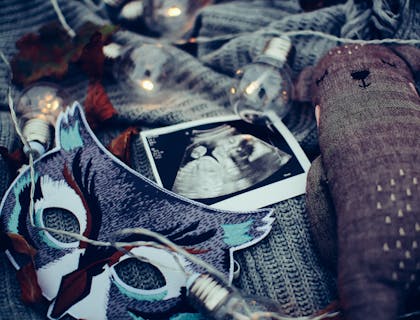 More Diagnostic Services Business Names:
Unique Diagnostic Services Business Names:
Testing Tools.
The Analytic Clinic.
Preventative Diagnostic Service.
Identify Life.
Lifemark Diagnostics.
Creative Diagnostic Center Names:
Immunica Diagnostics.
ACN BioLab.
NewGen Bio Services.
Molecular Discovery.
Elevated Diagnostics.
Good Diagnostic Lab Names:
Wellness Analytics.
Pharma Tools.
DiaHealth.
Waves to Healing.
Scan 4 Health.
Hindi Diagnostic Center Names:
लैब्स की खोज करें
स्वास्थ्य तत्व लैब्स
द हेल्थ ग्रेड
कैरेट मेडिकल
मेडटेक माइंड
Inventive Diagnostic Laboratory Names:
Prognosis Solutions.
Diamedi Labs.
Labtech Alpha.
Medi Imaging.
Horizon Health.
FAQs:
What are some famous diagnostic service businesses?
Laboratory Corporation of America.
Alere, Inc.
SYNLAB International GmbH.
Bio-Reference Laboratories.
Quest Diagnostics, Inc.
How do I choose a name for my diagnostic services business?
Making a final decision can be difficult. Ask potential customers to give feedback on your name ideas. Give it a couple of days to see if a name grows on you and check availability to make sure you can really own it.