Christmas Store Business Name Ideas:
| Rank | Business Name | Description |
| --- | --- | --- |
| 1. | St. Nick's Castle | Creates an image of a grand space filled with everything and anything related to Christmas. |
| 2. | Christmas Galore | Using "galore" suggests an unimaginable abundance of festive decor and supplies. |
| 3. | Rustic Noel | A name that conjures an image of a traditional Christmas in an idyllic countryside house. |
| 4. | All About Christmas | A simple but effective name with a very clear message, ideal for a year round Christmas store. |
| 5. | Santa's Loft | A short and fun name for a small but charming holiday store. |
| 6. | HappYuletide | A cheerful and inviting name that is sure to stand out among competitors and attract interest. |
| 7. | My Jolly Christmas | Using "my" inspires customers to think about their ideal Christmas and evokes an emotional reaction. |
| 8. | The Xmas World | This name suggests that customers can expect the ultimate Christmas experience in your store. |
| 9. | Always Noel | A delightfully simple name ideal for a year round Christmas store. |
| 10. | St. Nick's Wonderland | This enchanting name will have customers expecting a magical and captivating Christmas atmosphere. |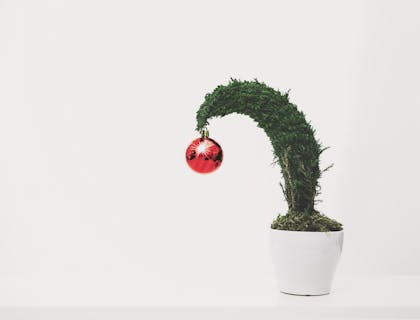 More Christmas Store Business Name Ideas:
Unique Christmas Store Business Names:
The Snow Glow.
Christmas Traders.
The Mistletoe Lady.
Lilly's Wonderland.
The Holiday Star.
Memorable Christmas Store Names:
Snowball Couture.
The Christmas Parlor.
Taste of Winterland.
Jingle Holiday.
Christmas Joy Store.
Cool Christmas Store Names:
A Snowy Wonderland.
The Christmas Freak.
Little House of Ice.
Merry Rudolph's.
Christmas In Bloom.
Catchy Christmas Store Names:
Lil' Christmas.
Santa's Delight.
The Christmas Giggle.
Belle Joyes.
Snowflakes Paradise.
Fun Christmas Store Names:
Spiced Up Christmas.
Xmas With a Twist.
Frosty's Treasures.
Palace Of The Season.
Xmas Love Shack.
Memorable Christmas Market Names:
Santa's Magic Shop.
The Garden Of Lights.
Big Box of Christmas.
Snow 'n' Stuff.
The Snowman Factory.
FAQs:
Where can I find a good Christmas store name generator?
You can try NameSnack, a free business name generator that uses machine learning and instant domain search technology to generate brandable business name ideas. Simply enter a few keywords and you'll have results within seconds. If you see a Christmas store name you love, consider purchasing the matching domain name before someone else snaps it up.
How do I choose a Christmas store name?
Making a final decision can be difficult. Ask potential customers to give feedback on your name ideas. Give it a couple of days to see if a name grows on you and check availability to make sure you can really own it.
What are some famous Christmas store names?
Always Christmas.
Santa Claus House.
Tis the Season.
Castle Noel.
The Incredible Christmas Place.
Old World Accents.
The Christmas Palace.
House of Holiday.