Bulgarian Restaurant Business Name Ideas:
| Rank | Business Name | Description |
| --- | --- | --- |
| 1. | Bulgarian Kebapche | Stakes its claim to the kebab throne. A great restaurant name. |
| 2. | Soul of Sofia | A memorable name. The repeated 's' sound creates a musical effect. |
| 3. | Banitsa House | 'House' suggests to customers yours is the go-to place for authentic Bulgarian food. |
| 4. | Kitchen Bulgaria | 'Kitchen' is more pleasant than 'restaurant.' It evokes a sense of community and good food. |
| 5. | Taste Bulgaria | An enticing name that invites customers in with the use of an action word. |
| 6. | Sweet Bulgaria | Suitable name for a Bulgarian restaurant specializing in authentic desserts. |
| 7. | Taste Sofia | Appeals to a sense of Bulgarian geography for an authentic Bulgarian restaurant name. |
| 8. | Bulgarian Garden | Great name for a Bulgarian vegan restaurant. Appeals to vegans with a taste for the new. |
| 9. | Bulgarian Cuisine | A no-frills name that tells customers exactly what they get. |
| 10. | My Bulgarian Restaurant | 'My' imparts a sense of familiarity on customers. Yours is the Bulgarian restaurant they trust. |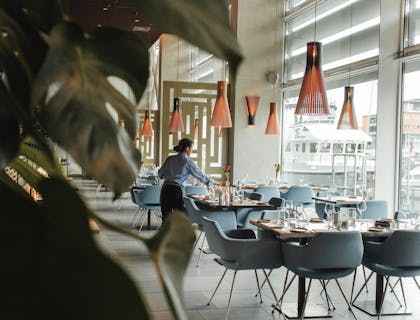 More Bulgarian Restaurant Business Name Ideas:
Good Bulgarian Restaurant Business Names:
Balkan Bliss.
Pop's Popara.
The Sarma Diner.
Delicious Varna.
The Vegan Bulgarski.
Creative Bulgarian Restaurant Business Names:
Sweet Mekitsa.
Rakia & Soup.
Dunav Bistro.
The One Bulgaria.
Dine & Tropanka.
FAQs:
How do I come up with a catchy Bulgarian restaurant business name?
Brainstorm some potential names.
Think about words and concepts related to your Bulgarian restaurant business, target audience, and mission statement.
Try combining words or use a business name generator.
Review and reflect on your list.
Gain feedback.
Check the name's availability.
Secure the name.
Where can I find some Bulgarian restaurant business name ideas?
What are some famous Bulgarian restaurant business names?
Restaurant Mehanata.
Ukus.
Cafe Beograd.
Djerdan Burek Astoria.
Balkanika Restaurant.