Boat Repair Business Name Ideas:
| Rank | Business Name | Description |
| --- | --- | --- |
| 1. | Repair Ship | A memorable name for a repair business that focuses on larger vessels like bulk carriers & tankers. |
| 2. | Adrift Repair | A unique name. May suggest that these repair services can steer "adrift" vessels back on course. |
| 3. | Sailing Repair | Solid name for a business that does sailboat repairs. |
| 4. | Seaworthy Repair | A descriptive name. Great for repair businesses that cater to vessels of different types & sizes. |
| 5. | Vessel Maintenance | The word "maintenance" may coax clients into coming here to have regular repair work done. |
| 6. | Seaworthy Renovation | "Renovation" is a step up from repairs. Perfect for a place that rebuilds and restores old vessels. |
| 7. | My Sailing Maintenance | "My" may suggest personalized service. Great for a luxury yacht repair business. |
| 8. | Vessel Restoration | A solid name for a repair business that does complete restorations of small boats and large vessels. |
| 9. | Ship Restoration | Great choice for a repair service specializing in restorations of large vessels like navel ships. |
| 10. | Peak Ship | "Peak" is a line on a sailboat. It could also refer to exceptional repair work and service. |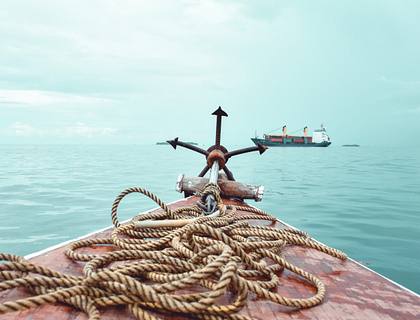 FAQs:
What are some unique boat repair business names?
Sailing Repair.
Vessel Maintenance.
My Sailing Maintenance.
Repair Ship.
Ship Restoration.
What are some cool boat repair business names?
Adrift Repair.
Seaworthy Repair.
Seaworthy Renovation.
Vessel Restoration.
Peak Ship.
Where can I find a good boat repair business name generator?
Try NameSnack — a free and intuitive business name generator that uses machine learning and instant domain search technology to generate scores of brandable business name ideas. Simply enter a few keywords and you'll have results within moments. If you see a boat repair business name you love, consider purchasing the matching domain name before someone else snaps it up.
How do I go about choosing a name for my boat repair business?
Consider your clientele, the types of boats you'll repair, and whether you will have a fixed location or travel out to repair clients' boats.
Write down all the good names of established boat repair businesses.
Make a list of keywords and use them to come up with possible names for your boat repair business.
Test the best names on friends, family, and online forums.
Select the best name.
What are some existing names of boat repair businesses?
Watercraft.
Sunshine Boat Repair.
All Star Marine Specialists.
The Boat Clinic.
Touchless Boat Cover.
Liquid Planet Marine.
Boat Forensics.
Boat Tree Marina.