Beer Business Name Ideas: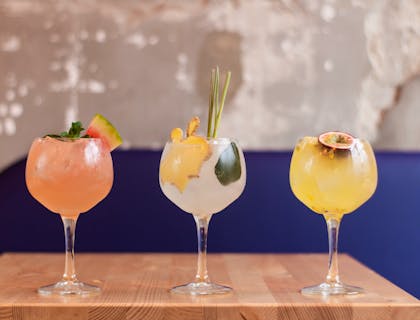 More Beer Business Name Ideas:
Catchy Beer Business Names:
Golden Happiness.
International Ales.
Hops & Burgers.
Finesse Craft Beers.
Hopsy Brewhouse.
Cool Beer Business Names:
Boulevard Ale Works.
Happy Hippie Beer Co.
German Craft Draft.
Golden Pours.
21st Century Brewery.
Great Beer Business Names:
The Stout Company.
Belgian Gold.
Lite & Pure.
Oldskool Beer.
Oktoberbrew.
Unique Beer Business Names:
Alien Ale.
Crisp Sensations.
Pub 'n' Grub Brewery.
Party Pint.
The Golden Tap.
Funny Beer Business Names:
Foamy Swigs.
The Beer Bank.
Fun on Tap.
Das Lager.
Craft Bruh.
FAQs:
How do you choose a beer business name?
Look over your market research and find keywords associated with your business.
Use our business name generator to create unique keyword combinations.
Approach potential customers and get their feedback on your name ideas.
Set the list aside for a few days and see which names you remember.
Check name availability with the state.
Choose the best name and register it.
What are some famous beer company names?
Scissortail Brewing Company.
Maine Beer Company.
Natural State Beer Company.
Ozark Beer Company.
Family Business Beer Company.