Key Information
| | |
| --- | --- |
| Legal Name | Alaska Division of Corporations, Business and Professional Licensing |
| Address | 550 W. 7th Ave., Ste. 1500, Anchorage, AK 99501-3567 |
| Email | |
| Telephone | |
| Website | |
How to Do an Alaska Business Search:
Before starting a business, you will need to ensure that your chosen business name is available. Simply go to the Alaska Department of Commerce official website and use the business search tool to check if your name is already in use by another company.
1.
Conduct an Alaska business search online.
1.1
Use the Alaska online business search tool.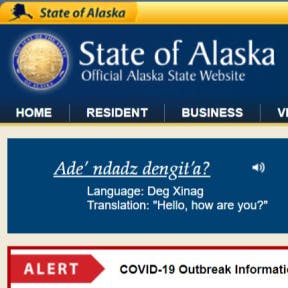 The Alaska Department of Commerce offers an online business search tool that businesses can use to determine the availability of their proposed name.
Start by vising the Alaska state website. They have an employer section with helpful resources for new and existing businesses in the state. Their business entity search tool offers the easiest of way of searching your proposed name against the registered names in the state.
Make a list of alternative spellings or similar versions of your proposed name to ensure that your name is entirely new and distinguishable from competitors.
1.2
Select the "Entity Name" field.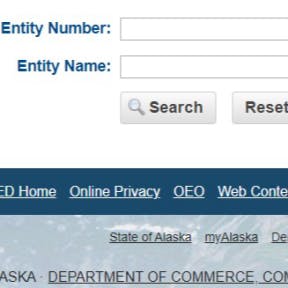 The business search tool can perform two types of searches: by "Entity Number" and "Entity Name." Select the latter text field.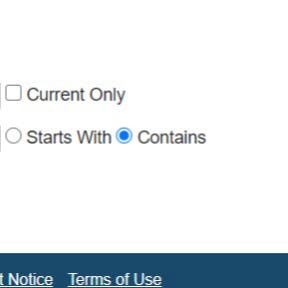 There are two different search strategies to try out. The first is by searching for your business keyword (for example, "bakery"). To do this, double-check that the "Contains" box is ticked. Selecting the "Contains" box is a good way of getting a bird's-eye view of businesses competing for your business keyword in Alaska.
The second strategy is to search your exact business name with the "Contains" box ticked, then try out different variations of your proposed name to ensure that you cover all bases. Checking the "Starts With" box will only yield business names that start with your proposed name, potentially omitting similar-sounding names.
The search results will tell you each business name status, be it "Good Standing," "Involuntarily Dissolved," "Expired Name," "Voluntarily Dissolved," or "Active Name." If your proposed name is currently in use, it will show up as either of these statuses. If your proposed name is not currently in use, your search will not yield any results. A search that yields no results is a good first step but not the final step.
A business name status that reads "Involuntarily Dissolved," "Expired Name," or "Voluntarily Dissolved" is not to be mistaken as available for use. "Involuntarily Dissolved" means that a business failed to comply with any number of licensing and registration requirements and was suspended. The name is not up for grabs just yet, as businesses have a two-year window in which to reinstate the entity.
"Voluntarily Dissolved" means that the business ceases to exist by choice. This does not free up the name for use either.
Registered business names are valid for five years, after which they expire. Contact the Alaska Department of Commerce to query the availability of an expired name.
Names in this database are not checked against fictitious business names or any trademarks. You will need to conduct these searches separately.
2.
Additional Alaska business search steps.
2.1
Perform trademark searches.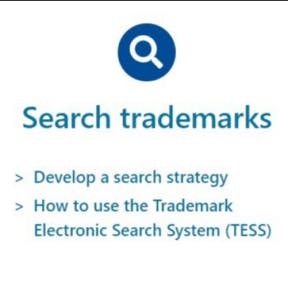 The final step in determining the availability of your proposed business name is to run it against both the Alaska Trademark Registration database and the United States Patent and Trademark Office's (USPTO) trademark database database.
A name that is free to use does not guarantee ownership of intellectual property. Likewise, a name that is free to use in Alaska might be trademarked at the federal level, which can lead to legal disputes in the future. You'll want to ensure that your proposed name passes the USPTO database query, too.
2.2
Reserve your business name.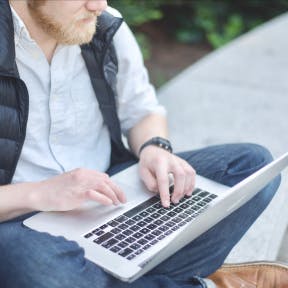 You do not need to register your business name immediately. You can choose to reserve it for 120 days before officially claiming it. The cost to reserve a business name is $25.00.
Fill out a business name reservation application online or download and fill out the form to apply by mail. The posting instructions are at the top of the form. Expect the processing of physical applications to take 10 to 15 days.
Know that you cannot register a business name without first obtaining a business license.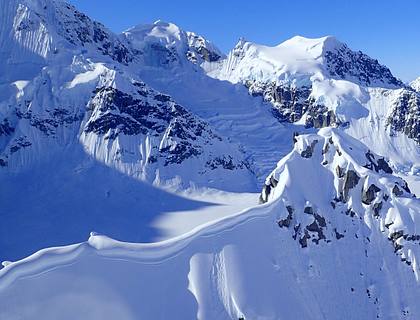 FAQs:
Does it cost anything to do a business search in Alaska?
Searching a business name in Alaska is entirely free. Registering your business name costs $25.00, but if you choose to reserve a name your total charge would be $50.00.
Do I need a business license in Alaska to register an available name?
If you want to register a business name in Alaska, one of the prerequisites is obtaining a business license. Without one, a business name cannot be claimed.
How do I find out if a business name is available in Alaska?