Advertising Business Name Ideas:
| Rank | Business Name | Description |
| --- | --- | --- |
| 1. | Brand Discovery Co. | A great choice for an advertising agency that works closely with clients to help build brands. |
| 2. | Galaxy Advertise | "Galaxy" implies this advertising agency will spread your message far and wide. |
| 3. | Wild Brainstorm | "Wild" is suggestive of a young, trendy agency that's clued up on digital advertising. |
| 4. | Soapbox Hunt | Suitable for an indie ad agency that gets behind green, eco-friendly brands. |
| 5. | Succeed Clix | "Clix" implies an advertisement business that improves conversion rates and SEO strategies. |
| 6. | The Fuel Click | Memorable. Great for an agency that helps clients drive traffic to their sites & social media pages. |
| 7. | Go Bright Agency | "Go" suggests an agency that yields fast results. "Bright" implies creativity and inspired ideas. |
| 8. | Mango Eagle | Trendy. "Mango" may indicate sweet, fresh ideas, while "eagle" implies success (great heights). |
| 9. | Blue Brainstorm | A catchy and memorable name for a forward-thinking advertising business. |
| 10. | Market Brix | The unusual spelling of "brix" is eye-catching. Name suggests building or creating something. |
| 11. | Expert Brainstorm | Memorable. When clients sit down with these experts, the brainstorm session is sure to be fruitful. |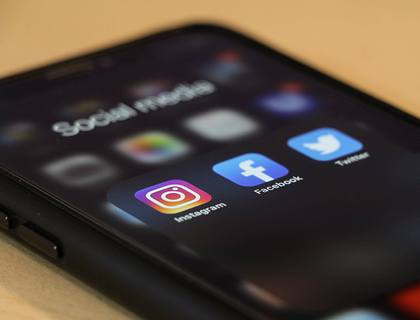 FAQs:
What are some unique names for advertising agency?
Brand Discovery Co.
Galaxy Advertise.
Wild Brainstorm.
Soapbox Hunt.
Succeed Clix.
What are some cool advertising agency names?
The Fuel Click.
Go Bright Agency.
Mango Eagle.
Blue Brainstorm.
Market Brix.
What are some memorable advertising agency name ideas?
Thrive Galaxy.
Go Wonder Brix.
Hunt Campaign.
Magenta Thrive.
The Fuel Click.
What are some names of existing advertising businesses?
SmartSites.
Moburst.
Metric Theory.
AMP Agency.
Tronvig Group.
How do I name my advertising agency?
Consider the services you'll offer, your target market, & what makes your advertising business special.
Look at existing names of marketing and advertising agencies.
List relevant keywords and use them to come up with possible names.
Enter some keywords into an business name generator.
Share your top names with others.
Register your best name.