How to Name a Marketing Company: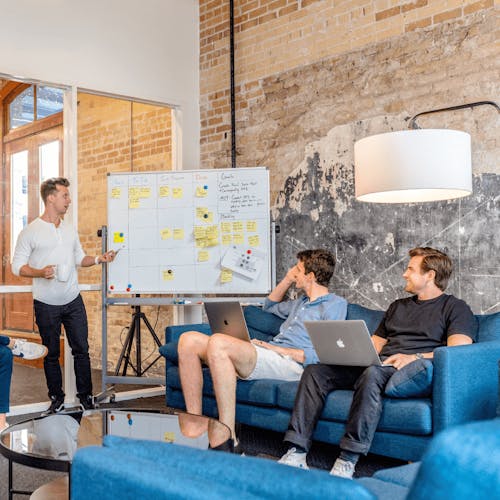 Step-by-step guide to coming up with a distinctive, recognizable, and meaningful name for your marketing company.
1.1
Write down any ideas you already have.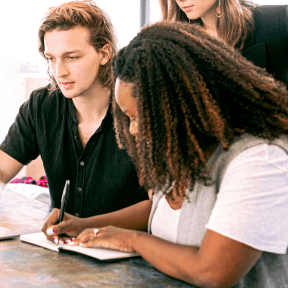 You may already have some ideas for your marketing company name. If so, go ahead and write them down.
1.2
Highlight or star your favorites as you go.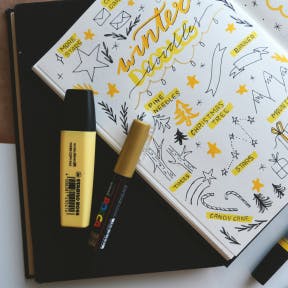 This will make it easy to narrow down the list later, while letting you jot down all ideas that may spark something later on.
The words you add to the list don't have to be fully-formed marketing company names. They can be words or concepts related to the marketing company that helps you get to the final name.
2.
Perform essential research before you name your marketing company.
2.1
Review your business plan.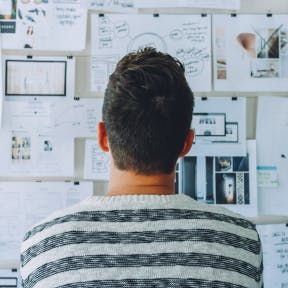 If you've got a business plan for your marketing company, the research there should give you ideas for words, phrases, and concepts that fit your brand.
2.2
Make the name as relevant as possible.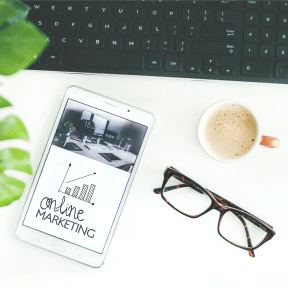 If your marketing company specializes in any specific area of marketing, like branding, digital marketing, print media, public relations, or advertising, it might be a good idea to reference this in either the name or the tagline of your company.
When you start out, you may want to give the target audience an idea of the type of marketing you intend to specialize in, but be wary of being too specific and restricting yourself later on. For example, if you use specific words in your name like "Print Media Prince," you may need to change the name later on when you include online marketing in your list of services.
2.3
Join the conversation.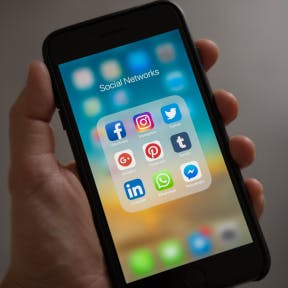 Turning to social media platforms like Facebook, Twitter, and Instagram is a good way to connect with potential clients and network with industry professionals. Find out what people are talking about and get inspired by new marketing trends.
2.4
Talk to likely clients.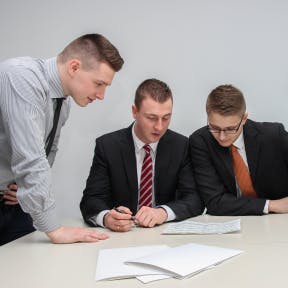 This is something you'll want to do, no matter what, to learn more about the clients you'll be working with. While you're meeting with them, be sure to write down words, phrases, and ideas that they associate with your marketing company.
3.
Review words specific to your marketing company.
3.1
Look at existing marketing companies.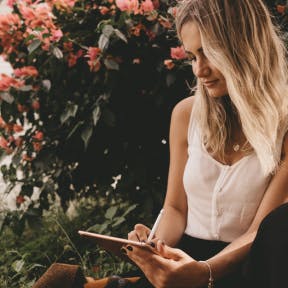 One of the easiest ways to come up with ideas for your marketing company name is to research existing marketing agencies. Browse through their websites to see how they've branded themselves and also to find out what services they offer. You may even be inspired by past campaigns and projects they've done.
While conducting your research, be sure to keep a list of keywords you find. These words may be used as part of the name you choose, or they may spark inspiration that leads you to your perfect marketing company name.
3.2
Conduct a competitor analysis.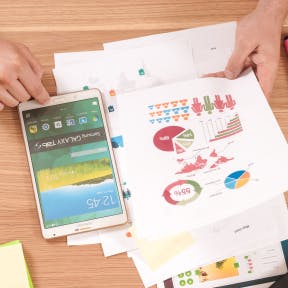 You can gain inspiration for your own marketing company name by dissecting the names of your competitors. What about your competitors' names grabs the attention of the consumer, and how can you adapt their strategies to suit your needs?
When carrying out your competitor analysis, you may want to look at the following regarding each name: how easy/difficult is it to remember, pronounce, and spell, how you feel when you see the name, and how well it reflects the brand values of each company.
4.
Appeal to an international market.
4.1
Don't tie yourself down to one specific region.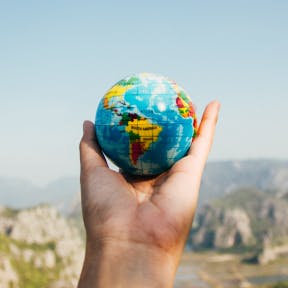 Most marketing happens online these days, so there's no reason your marketing company should operate within a designated region. Avoid using references to locations in your name as this could limit your target audience.
Including reviews and testimonials from clients all over the world could be a good way to expand your client base and encourage people from far and wide to make use of your marketing services.
5.
Create more name ideas from your list.
5.1
Combine words from the list.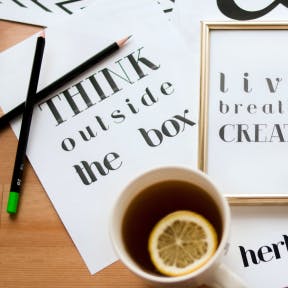 Try combining various words from your list to see if they form any interesting names.
5.2
Review your own marketing journey.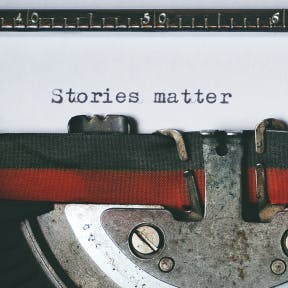 A great way to connect with your audience is to share your own story with them. Maybe you started off as a graphic designer and worked your way up in the industry and now you run your own marketing company. If you can find a way to make your own journey part of your marketing company name and branding strategy, go for it.
There's always some risk involved when you put the personal details of your life in the public domain. To protect yourself and your friends and family, ensure you have a squeaky clean online presence and that your social media accounts are set to private. Always be prepared in case you come under scrutiny.
When you combine aspects of your personal life with your professional identity, lines can often be crossed. Establish boundaries early on with industry professionals as well as clients.
5.3
Use a name generator.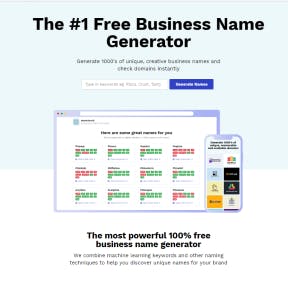 NameSnack can help combine your ideas and make associations that you wouldn't have thought of.
NameSnack's AI will prompt you to add different words. You can try adding them all, or go with smaller groups.
Write down any marketing company names you like.
NameSnack will also tell you if the domains are available. Check the ones that have domains off on your list.
6.1
Read through your list again.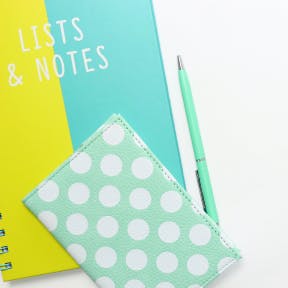 See if there are any others that stand out, and mark them.
6.2
Set the list aside for a day or two.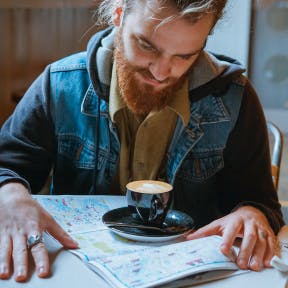 Come back with fresh eyes and see which names stand out. Also, see which names you still remember. This may give you a clue as to which ones are most memorable.
7.
Get feedback on your top marketing company names.
7.1
See what potential customers think of the names.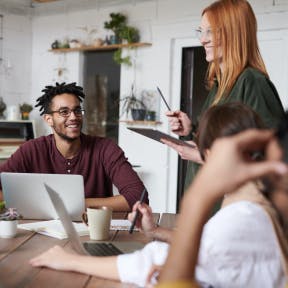 See how your target audience reacts to different names.
Clients who'd be interested in using your marketing services exist in just about every industry where advertisements are required. You could reach out to these individuals via social media, or get feedback by sharing your marketing company name ideas on platforms like warriorforum.com or Reddit.
7.2
Test the names on friends and colleagues.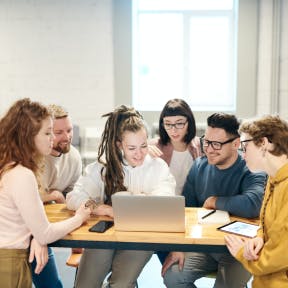 Read your names to friends and colleagues, and get their take on your marketing company names. Come back a day or two later and see which ones they still remember.
When you ask for input from friends and colleagues, the answers you get may be biased. If you want to ask them questions about the marketing company names you've created, keep the questions as direct as you can. Avoid general questions like "What do you think of this name?"
Because there's a tendency to remember first and last names in a list, try jumbling the order of the business names each time you present them to a new person; this way, you'll get a more accurate idea of which options are most memorable.
8.1
See if the web domain name is available.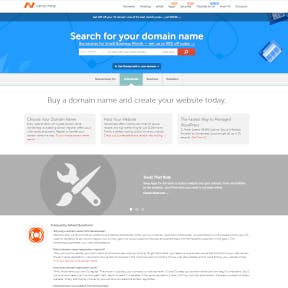 Use a site like Namecheap to see which of your top business name ideas have related URLs available.
8.2
See if the name is already in use in your state.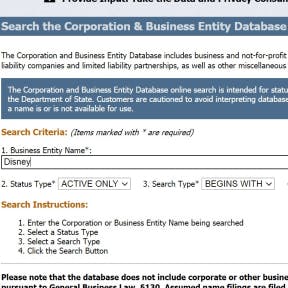 If the business name is already in use for a similar business in your state, it's likely you won't be able to use it.
8.3
Check the names on Google.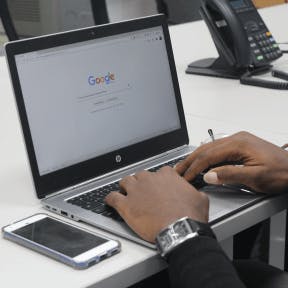 Google your favorite marketing company names to see if there are any other well-known marketing agencies with the same name, or if there are some associations you hadn't considered.
8.4
Check the US Patent and Trademark Office database.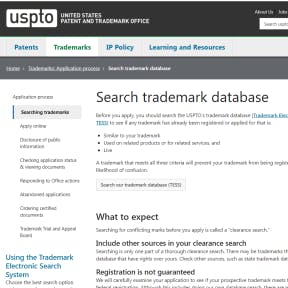 Visit the United States Patent and Trademark Office's (USPTO) trademark database and run a few searches to check that a trademark hasn't yet been registered.
You can do this through sites like Namecheap.
9.2
Register the business name with the state.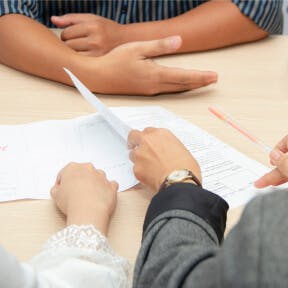 You'll need to register the name in your state once you've chosen it. In most states this is fast and easy, and can be done online.
9.3
Consider trademarking the name.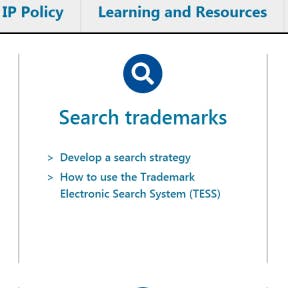 This offers additional protection from other businesses using your marketing company name.
FAQs:
How do you name your marketing company?
Before you choose a name for your marketing company, you have to establish your brand. Conduct a thorough competitor analysis, focusing on the names and branding strategies other successful marketing companies have used. Make sure the name you choose is memorable, unique, and that it complements the brand you've built.
What are some real names of marketing companies?
The Engine Group.
Maxus.
UM Worldwide.
Proximity Worldwide.
Isobar Advertising.
Weber Shandwick.
Grey.
Zenith.
How do I name my marketing company?
When choosing a name for your marketing company, make sure that the name isn't already taken by checking Google, your Secretary of State's office, and the United States Patent and Trademark Office's trademark database. Choose something meaningful and memorable, and make sure the name will not restrict you later on.
What are the best marketing companies?
WebFX.
Thrive Internet Marketing Agency.
Disruptive Advertising.
Ignite Visibility.
Big Leap.
SEO Brand.
Direct Online Marketing.
3 Media Web.
How do I pick a catchy marketing company name?
Make sure that the name you choose is unique, easy to read, spell, and pronounce, and that it's a name that will hold the attention of your target market. Write down some of your favorite marketing company names and determine why they appeal to you. Use the insights you've gained to create your own catchy marketing company name. Test your potential names on clients to see which are most suitable.