Key Information
| | |
| --- | --- |
| Legal Name | Wisconsin Department of Financial Institutions |
| Address | 4822 Madison Yards Way, North Tower, Madison, WI 53705 |
| Email | |
| Telephone | |
| Website | |
How to do a Wisconsin Business Search: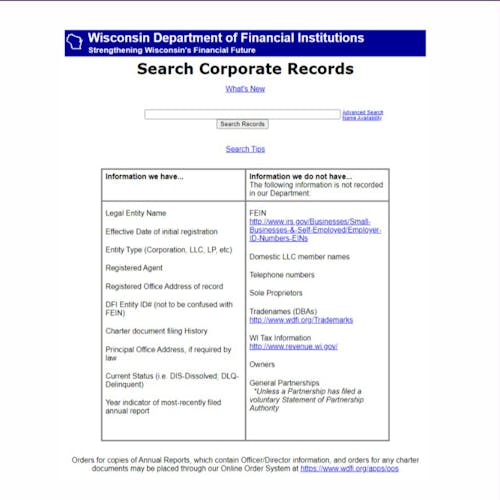 Starting off with some naming research and armed with your top choices, you can check business name availability online using the Wisconsin Department of Financial Institutions' online corporate records search tool. You should also conduct separate trademark searches before applying to reserve a business name.
1.
Conduct a Wisconsin business search online.
1.1
Visit the Wisconsin Department of Financial Institutions' website.
The Wisconsin Department of Financial Institutions' (WDFI) website features a search tool that can be used to look up corporate records and establish name availability. Start by navigating to it.
1.2
Select the name availability search function.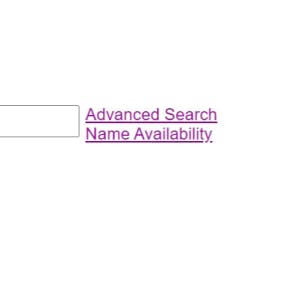 The corporate records search tool allows users to perform a general search, advanced search, and name availability search. On the general search page, select "Name Availability" to the right of the search field.
1.3
Search name availability.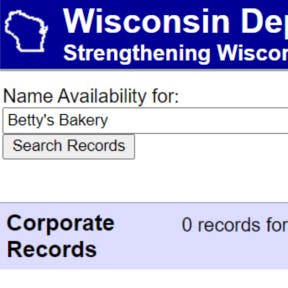 Enter your preferred business name into the search field and click "Search Records." The search tool will list any corporate records it identifies to be in conflict with your search term(s). If the search returns no results, the name appears to be available.
Note, however, that official confirmation of name availability is only given once the relevant documentation — such as name reservation or entity formation documents — has been received, reviewed, and filed by the WDFI.
Be sure to search for variants of your selected name, such as alternate spellings.
1.4
Search for similar business names.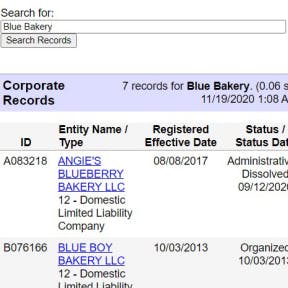 If the name availability search identified no conflicts with your preferred business name, you may still want to investigate whether there are any business names on record that contain similar keywords to learn more about potential competitors. Use the general search function to do this.
2.
Additional Wisconsin business search steps.
2.1
Check trademark availability.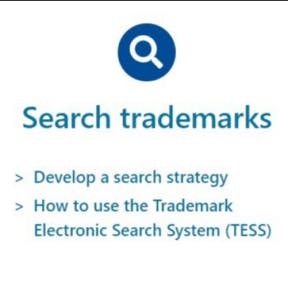 It is advisable to conduct separate state and federal trademark searches as the WDFI corporate records search tool does not include state or federal trademarks, and the infringement on another entity's trademark can have serious legal repercussions.
Conduct a free trademark search in the WDFI's Online Filing System. See their detailed online user guide to learn about different online search options that can be used.
2.2
Apply to reserve the name.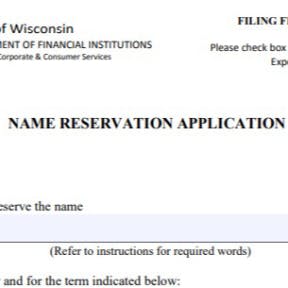 You can choose to reserve your favorite business name to ensure it is available for you to use by the time you legally form your business entity. You'll have to complete and submit a name reservation application to the WDFI.
The filing fee is $10.00 for domestic and foreign limited partnerships, as well as nonstock and nonprofit corporations. Domestic and foreign business corporations, limited liability companies, and cooperatives must pay a $15.00 fee. The expedited service costs an extra $25.00.
Filing fees are nonrefundable. If the requested name is not available, the applicant will be notified of this and the application process will be deemed complete. It is thus advisable to research names thoroughly before submitting an application.
Name Reservation Filing Fees:
| Entity Type | Name Reservation Term | Fee |
| --- | --- | --- |
| Domestic and foreign business corporations, limited liability companies, and cooperatives | 120 days | $15.00 |
| Domestic and foreign nonstock and nonprofit corporations | 120 days | $10.00 |
| Domestic and foreign limited partnerships | 60 days | $10.00 |