Thai Restaurant Business Name Ideas:
| Rank | Business Name | Description |
| --- | --- | --- |
| 1. | Tasting Thailand | A memorable name that promises to transport customers to Thailand by serving authentic food. |
| 2. | Just Harvested | Alludes to freshness and sustainability. Leaves room for the eatery to expand into other cuisines. |
| 3. | The Little Coconut | A cute name that references one of the staple ingredients in Thai cuisine. |
| 4. | Dancing Thaiger | A punny option that conjures vivid images of Thai festivities. |
| 5. | EveryThai | Suggests that the restaurant serves a wide array of Thai dishes. |
| 6. | Thai Dippin' | Perfect for an establishment that offers light meals and/or a place for patrons to dip their toes. |
| 7. | Little Lime | A darling name that's made even more memorable by the use of alliteration. Indicative of freshness. |
| 8. | Tiny Thailand | Catchy! Ideal for an eatery that promises a full-on Thai experience, from food to music and decor. |
| 9. | UnThai | A visually interesting name that reads like "untie." This one's sure to pique clients' interest. |
| 10. | Just Caught | For a restaurant that serves seafood and similar dishes. Doesn't limit the business to Thai cuisine. |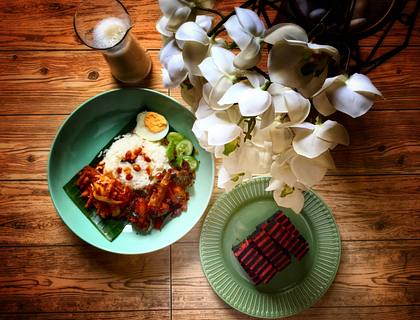 FAQs:
What are some catchy Thai restaurant business names?
Tasting Thailand.
Just Harvested.
The Little Coconut.
Dancing Thaiger.
EveryThai.
What are some cool Thai restaurant business names?
Thai Dippin'.
Little Lime.
Tiny Thailand.
UnThai.
Just Caught.
Where can I find a Thai restaurant business name generator?
Give NameSnack a try. The AI-powered tool can suggest scores of authentic, catchy Thai restaurant names based on your keywords alone. Be sure to enter a short description of your establishment if you'd like to obtain more tailored results.
What are some well-known Thai restaurant business names?
Aroy Thai.
Palms Thai Restaurant.
OBAO Noodle & BBQ.
Spoon Thai.
Pure Thai Cookhouse.
How do I choose a name for my Thai restaurant?
Choosing the perfect Thai restaurant name isn't easy. We suggest rounding up all your name options, and then discarding ones that seem to be a poor fit. Next, show your remaining options to likely patrons and ask them to provide you with honest feedback. Conclude the process by reviewing your results, selecting a few crowd favorites, and then giving it time to see which restaurant name sticks.