Salad Restaurant Business Name Ideas:
| Rank | Business Name | Description |
| --- | --- | --- |
| 1. | Salad Science | Our favorite by far! An ultra catchy name that's synonymous with inventive, nutritional meals. |
| 2. | Leafy Bar | Conveys some information about the restaurant while leaving just enough to the imagination. |
| 3. | Romaine Emporium | Perfect for a high-end establishment with an extensive menu. |
| 4. | Lettuce Dance | A cute, punny option that would be perfect for a laid-back salad bar. |
| 5. | The Raw Herbivore | Ideal for a strictly vegan or vegetarian eatery. Harnesses rhyming to produce a memorable impact. |
| 6. | Build-a-Salad | A straightforward name that lets potential clients know what they can expect. |
| 7. | Salad Street | An alliterative name that could work well for a sit-down or mobile restaurant. |
| 8. | Stacked Salads | Conjures images of towering salads that are crammed with fresh ingredients. |
| 9. | The Little Herbivore | A cute name that leaves room for the business to expand down the line. |
| 10. | Lettuce Works | A fun, intriguing name that's sure to get people talking about your salad restaurant. |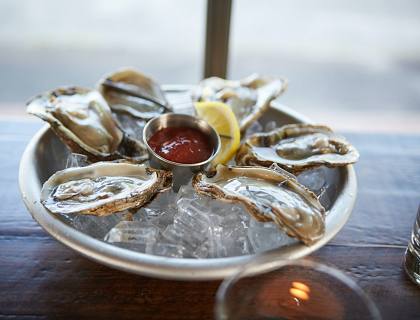 FAQs:
What is a creative name for a salad bar?
Salad Science.
Leafy Bar.
Romaine Emporium.
Lettuce Dance.
The Raw Herbivore.
What are some catchy salad restaurant names?
Build-a-Salad.
Salad Street.
Stacked Salads.
The Little Herbivore.
Lettuce Works.
What are some well-known salad restaurant names?
sweetgreen.
Urban Salad Bar.
Salata.
Just Salad Menu.
Chopt Creative Salad Co.
Where can I find a salad restaurant business name generator?
NameSnack can recommend thousands of salad restaurant business names. Take a minute to enter some keywords and other tidbits about your establishment, and let the AI-powered tool take over from there.
How do I choose a name for my salad restaurant?
Gather all of your salad restaurant name options.
Weed out ones that don't fit your desired brand identity.
Ask salad lovers for their feedback on each idea. Be sure to consult potential customers!
Examine your findings to figure out which of the name ideas were well-received.
Set these aside until one grows on you.
Check if you can register that name.