Radio Station Business Name Ideas:
| Rank | Business Name | Description |
| --- | --- | --- |
| 1. | The Signal Air | Inspired by radio signals, this name is a marketable gem that is sure to grab listeners' attention. |
| 2. | Blare Station | A striking name that refers to the blare of loud music. Perfect for stations that play rock music. |
| 3. | Talk Sync | This name works best for a radio station that includes informative and newsworthy conversations. |
| 4. | On Radio | A simple but evocative name that's inspired by the "on air" phrase. |
| 5. | Radio Arc | This name effortlessly rolls off the tongue and clearly conveys what your business does. |
| 6. | Talk Dot | A fun play on words that's easy to remember. Ideal name for an online-based radio station. |
| 7. | The Mic Signal | A strong but creative name that refers to both the mic used by radio hosts and the radio signal. |
| 8. | On Mic | This catchy name sounds modern and fresh. Perfect for slogan and logo opportunities. |
| 9. | Air Prime | "Prime" implies that your radio station business only broadcasts the best-quality content. |
| 10. | Overadio | A unique and clever name that brings together the words "over" and "radio." |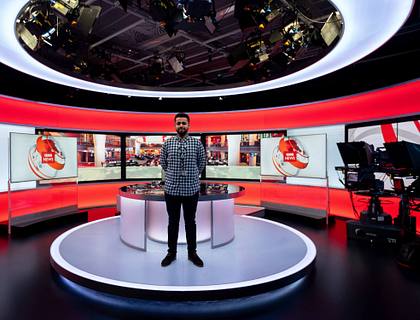 FAQs:
What should I name my radio station business?
The Signal Air.
Radio Arc.
The Mic Signal.
On Radio.
What is a good name for a radio station business?
On Mic.
Talk Sync.
Air Prime.
On Radio.
Where can I find a good radio station business name generator?
Try NameSnack — a free and intuitive business name generator that uses machine learning and instant domain search technology to generate scores of brandable business name ideas. Simply enter a few keywords and you'll have results within moments. If you see a radio station business name you love, consider purchasing the matching domain name before someone else snaps it up.
How do I choose a name for my radio station business?
Brainstorm keywords that describe your radio station.
Review your marketing plan and business mission statement.
Use a business name generator to help inspire new ideas.
Ask your target market and peers for feedback.
Conduct a trademark search.
Perform a state name availability search.
Choose a name and register it with the state.
What is a cool name for a radio station business?
The Signal Air.
On Mic.
Blare Station.
Overadio.