Mailbox Center Business Name Ideas:
| Rank | Business Name | Description |
| --- | --- | --- |
| 1. | Full Cache | The perfect name for a mailbox center that offers a "full" range of mailbox services. |
| 2. | Cache In Box | A fun and trendy name that will work great for marketing purposes. |
| 3. | Mail Drop | Ideal for a business that does mail delivery straight to the customers doorstep or office building. |
| 4. | Mail Boost | This is such a smart name that sounds intriguing. "Boost" also implies that your service is quick. |
| 5. | Inbox Scout | A marketable name that is sure to attract customers. Ideal for mailbox centers with modern services. |
| 6. | Mailbox Bay | This creative name reassures clients that you're the best spot for mailbox services. |
| 7. | Mail Dot | A unique name that could work for a mailbox delivery service or personalized mail tracking app. |
| 8. | Mailbox Grid | A striking name that manages to grab attention and conjure images of more modern mailbox services. |
| 9. | Mail Dash | A fun name that's great for logo designing and slogan ideas. |
| 10. | Core Mail | A simple but meaningful name that says your business offers all the standard mail services. |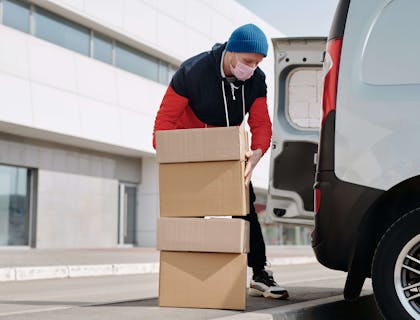 FAQs:
What should I name my mailbox center?
Cache In Box.
Mailbox Grid.
Mailbox Bay.
Full Cache.
What is a good mailbox center business name?
Cache In Box.
Mail Drop.
Core Mail.
Mailbox Grid.
How do I choose a name for my mailbox center business?
Review your business and marketing plans to identify keywords that best describe your brand and services.
Combine words to create name ideas.
Use a business name generator.
Conduct a trademark search and a name availability search with the state.
Pick a name that suits your brand and business mission.
Register the chosen name with the state.
What is a catchy name for mailbox center?
Mail Dot.
Mail Dash.
Mail Drop.
Mail Boost.