How to Name an LLC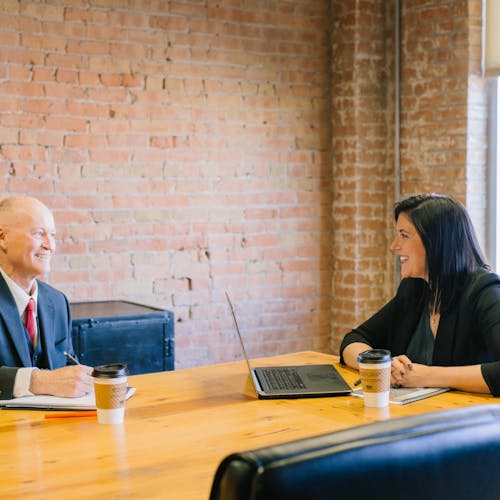 A step-by-step guide to naming your LLC.
1.
Create a list of keywords.
1.1
Think about your offerings.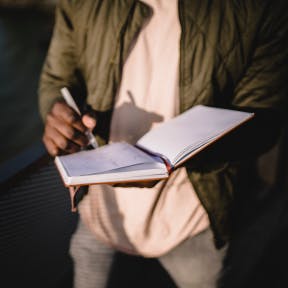 Consider which products and/or services you intend to sell, and then write down any terms or phrases that are associated with these.
Include ideas that you think might resonate with your target market.
While the aim is to approach this process in an uninhibited way, you should omit ideas that are incongruent with your company's values.
1.2
Consult your target market.
Approach potential customers and ask them to jot down terms and phrases that come to mind when they think about your chosen products and/or services.
1.3
Review competitors' names.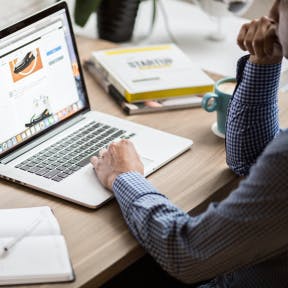 Identify whether the names of top-ranking providers are similar in any way, and use this as a springboard. At the same time, consider which unique keywords might be well received. Be sure to include these ideas in your list.
1.4
Use Google Ads Keyword Planner.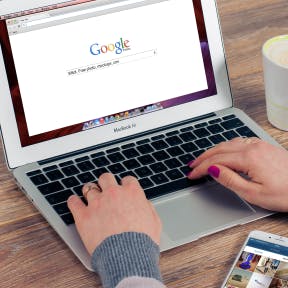 Google Ads offers a free Keyword Planner that can be used to identify high-traffic terms associated with your business. If used, these could make your business more discoverable on search engines.
To use the tool, visit ads.google.com and click "Sign in" on the top right hand side of the page.
Enter your Gmail address and password. Ideally, you should use an account that doesn't have an existing ad campaign linked to it.
Click "Switch to expert mode."
Select "Create an account without a campaign."
Select "Explore your account."
Click "Tools & settings" on the top right hand side of the screen and then select "Keyword Planner."
Indicate whether you would like to view the demo.
Select "Get started" and then "Discover new keywords."
Provide a list of products and/or services related to your business and hit "Get results."
Comb through the keywords provided and jot down terms that you might want to include in your business's name.
2.
Turn your keywords into name ideas.
2.1
Combine compatible terms.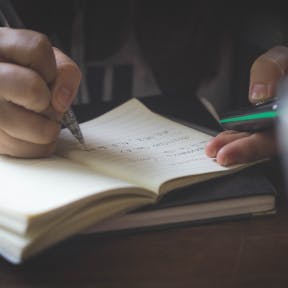 Create straightforward combinations using the available keywords and phrases. Be as creative as possible!
2.2
Use literary devices.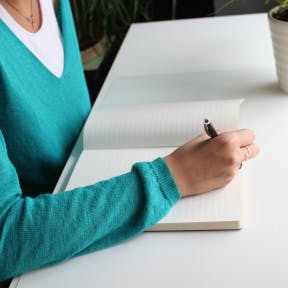 Try your hand at creating portmanteaus, rhymes, puns, and phrases that use alliteration.
Consider sticking to one-word ideas.
Stick to options that are easy to pronounce.
Avoid names that are unlikely to stand the test of time.
2.3
Try a business name generator.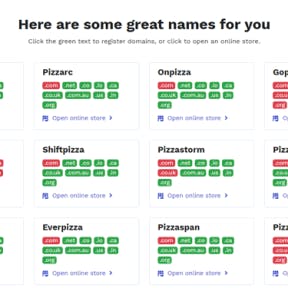 AI-powered software such as NameSnack can yield name suggestions based on keywords, business descriptions, the type of company under consideration, and more.
4.
Choose the best name ideas.
4.1
List the top suggestions.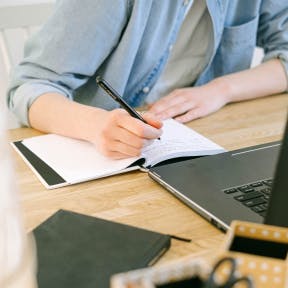 Use your survey findings, as well as insights obtained when using the Keyword Planner, to produce a shortlist containing the best name ideas.
4.2
Rank your selections.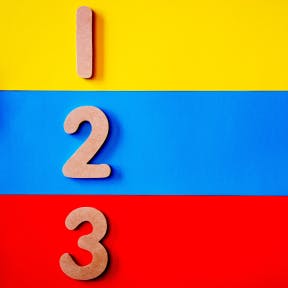 Identify your favorite idea and rank the remaining options. That way, you'll have back-ups if you discover that your preferred name is already in use.
5.
Check whether your preferred name is available.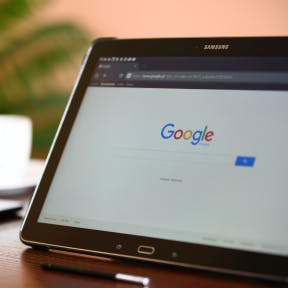 Start by using Google to determine whether your preferred name has been taken.
If the name is unavailable, proceed to check whether it's possible to use one of your back-up options.
5.2
Check the USPTO's database.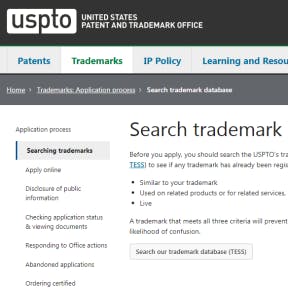 Expand your investigation by searching the U.S. Patent and Trademark Office's (USPTO) trademark database to confirm that your top choice has not been claimed.
5.3
Identify which domain names are available.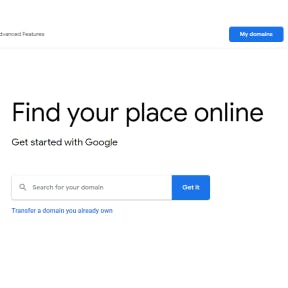 Whether now or sometime in the future, you'll likely want to create a website for your LLC. Search domains.google to determine which domain names are available.
Look out for top-level domains (TLDs) such as ".com," ".org," etc.
6.
Secure your LLC's name.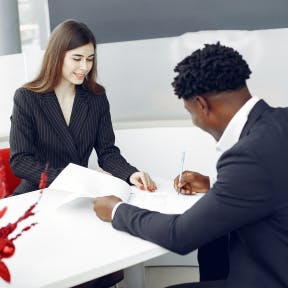 Having determined that your preferred name is available, be sure to apply for a trademark.
6.2
Register your name with the state.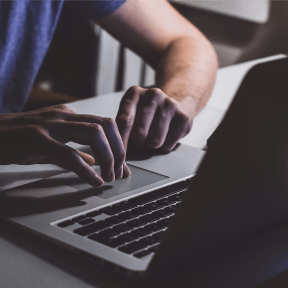 If required, you should visit your state's small business website to register your LLC's name.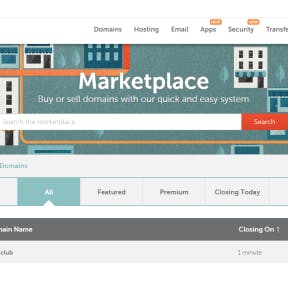 Proceed to purchase one of the domain names that you identified earlier, and then register it with an ICANN-accredited provider.
6.4
Create social media accounts.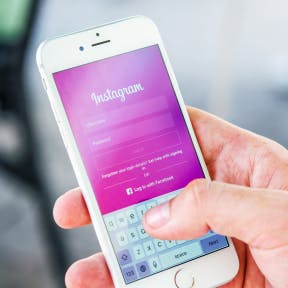 Head over to the applicable social media platforms and create a profile for your LLC on each of these. You should do so as soon as possible on sites such as Twitter and Instagram, where users are required to have unique handles.
LLC Names:
| Rank | LLC Name | Description |
| --- | --- | --- |
| 1. | Treadset | Sounds similar to "trend set." For an innovative footwear company, tire store, or car dealership. |
| 2. | Jumproperty | Combines "jump" and "property." Suitable for real estate and property management companies. |
| 3. | Talent Capsule | "Capsule" seems curated and exclusive. Ideal for recruitment firms, applicant tracking systems, etc. |
| 4. | My Expert Atlas | Denotes an authoritative source of information about many topics. For travel or consulting agencies. |
| 5. | Evenbuild | Here, "even" suggests attention to detail and fairness. Good for construction or software companies. |
| 6. | Outbend | Reminiscent of "outperform." Can be used by LLCs that specialize in maizes, brain teaser apps, etc. |
| 7. | Clay Marble | Suitable for construction companies, providers of pottery, gemologists, etc. Symbolizes creativity. |
| 8. | Vibeflight | Sounds young and trendy. A memorable option for travel agencies. |
| 9. | Jumpsnack | Suggests vitality. Can be used by companies that sell energy-boosting and/or nutritious products. |
| 10. | Plan Tilt | Refers to a different way of approaching something. Good for HR consulting, life coaching, etc. |
| 11. | Boostap | Sounds like "bootstrap." Suitable for website development and data science companies. |
| 12. | Overtile | Combines "over" and "tile." For home improvement companies, including floor installation businesses. |
| 13. | Interior Tread | Easy to pronounce. Can be used by home decor companies, car mechanics, staircase builders, etc. |
| 14. | Drivegram | Combines "drive" and "Instagram." For marketing agencies, social media management software, etc. |
| 15. | Tact Spot | "Spot" suggests a place of convergence. Good for mediators, skills development agencies, etc. |
| 16. | Higheal | A spin on "high heel." For cobblers, podiatrists, or makers/retailers of comfortable, trendy shoes. |
| 17. | Café Deck | For a restaurant situated on or alongside a body of water, nature reserve, etc. |
| 18. | Branch Snap | Suitable for property maintenance companies or businesses that create upcycled items. |
| 19. | Elementdrop | For LLCs that require clients to move out of their comfort zones, whether literally or figuratively. |
| 20. | Chair Dot | For companies that specialize in the manufacture/sale of chairs – period (hence, "dot"). |
Feel free to apply these names in other ways, or to use these ideas as a springboard for your own.
FAQs:
How should you name your LLC?
Create a list of keywords.
Combine your keywords to create ideas or use a business name generator.
Test your options.
Choose the best name ideas.
Secure your LLC's name.
What is a good name for an LLC?
To some extent, it depends on the type of business. Irrespective, it is widely agreed that company names should be memorable. have a look at our collection of LLC name ideas for inspiration.
Should I name my LLC after myself?
Some experts warn against naming one's business after themself. It could place the individual under scrutiny or impede scalability. However, those with a strong reputation in their chosen field might benefit from naming their LLC after themselves. Ultimately, it is a personal decision that should safeguard the company's best interests.
Is an LLC name available?
Can you make your name an LLC?
Yes. However, as with any other LLC, the name must be unique.