Horse Equipment Shop Name Ideas: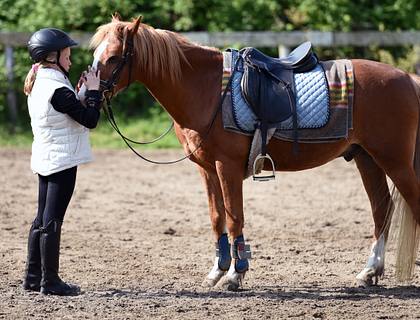 FAQs:
What are some unique names for horse equipment shops?
Unbridled Elegance.
Effortlessly Equestrian.
Untamed Equipment.
Forever Treasure Riding Gear.
The Wild Wind Horse Gear.
What are some cool names for horse equipment shops?
In the Saddle Horse Tack.
The Wild and the Wonderful.
Untamed Soul Horse Shop.
Online Equestrian Apparel.
The Pony Palace Horse Gear.
How do I pick a name for my horse equipment shop?
Consider the type of horse equipment you'll sell or the kind of brand you want to build, as well as your target market.
Look at existing equestrian brands and horse gear shops.
Find keywords and combine them in interesting ways.
Run some keywords through NameSnack.
Share your top name ideas with friends & family.
Register your best name.
What are some names of existing horse equipment shops?
Manhattan Saddlery.
State Line Tack.
Schneider Saddlery.
Toll Booth Saddle Shop.
Dover Saddlery.
What are some names of top horse equipment brands?
Horse Addict.
Black Horse.
Bare Equestrian.
Horze.
For Horses.
Where can I find a good horse equipment shop name generator?
Try NameSnack — a free and intuitive business name generator that uses machine learning and instant domain search technology to generate scores of brandable business name ideas. Simply enter a few keywords and you'll have results within moments. If you see a horse equipment shop name you love, consider purchasing the matching domain name before someone else snaps it up.