Gardening Business Name Ideas: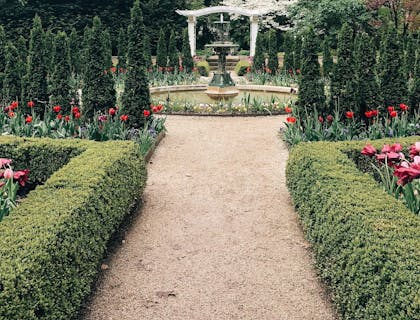 10 professional and trendy name suggestions for your landscaping business.
FAQs:
What are some catchy names for a gardening business?
Love of the Landscape.
The Garden Genius.
Soil & Stem Gardeners.
Crop & Compost.
Sow & Sprout Gardeners.
What are some fancy gardening company names?
Landscape with Care.
Fairyland Gardening.
The Beautiful Bloom Service.
The Lovable Landscaper.
The Flower Specialists.
What are some famous gardening company names?
Raymond Landscaping.
Earthadelic Landscape & Construction.
Losey's Lawn & Landscape, Inc.
Cisco's Landscaping-Design Services.
Easy Green Landscaping.
How do you choose a gardening business name?
Look through your market research and identify keywords related to your business.
Use a business name generator to create name ideas.
Ask potential clients for their opinions on your name ideas.
Set the list aside for a few days and see which names you remember.
Check if your name ideas have been registered or trademarked.
What are some funny gardening business name ideas?
A True Growmance.
Plant Be Bothered.
Grow & Seed.
The Big Green Up.
Root Wrestlers.